The perfect approach
Beauxfort's Gravelrings gravel driveway grid system creates a distinguished gravel driveway that gives that all-important crunch-factor, without stone migration, deep ruts or inconsistent coverage. The integral mesh base of the Gravelrings gravel stabilisation system prevents gravel slipping beneath and lifting the gravel grid, ensuring that the grids remain out of sight while providing years of stable and hassle-free use.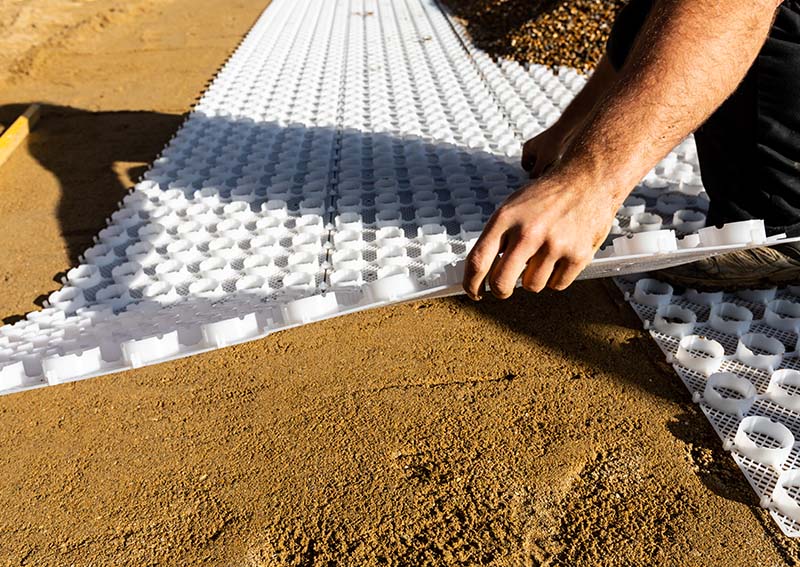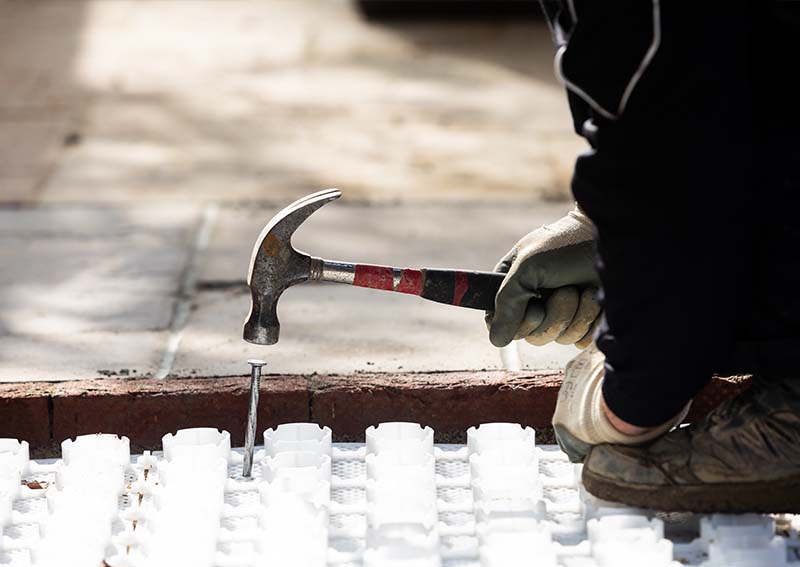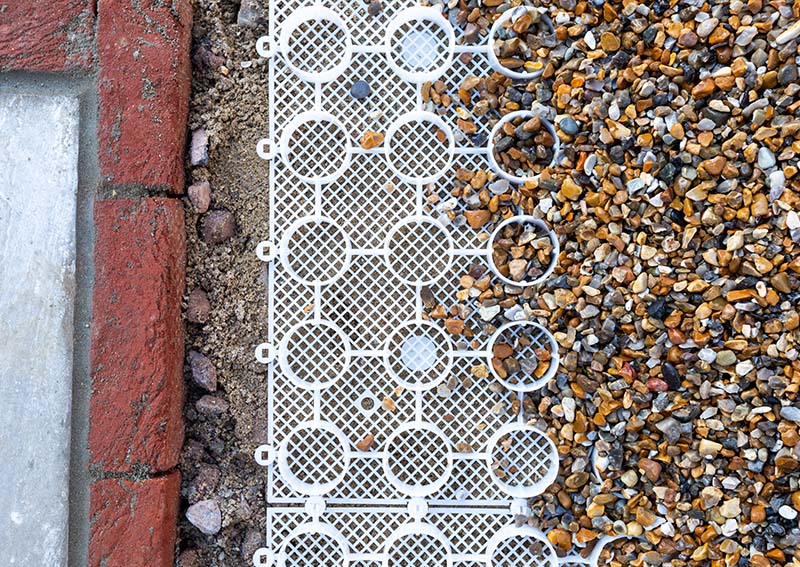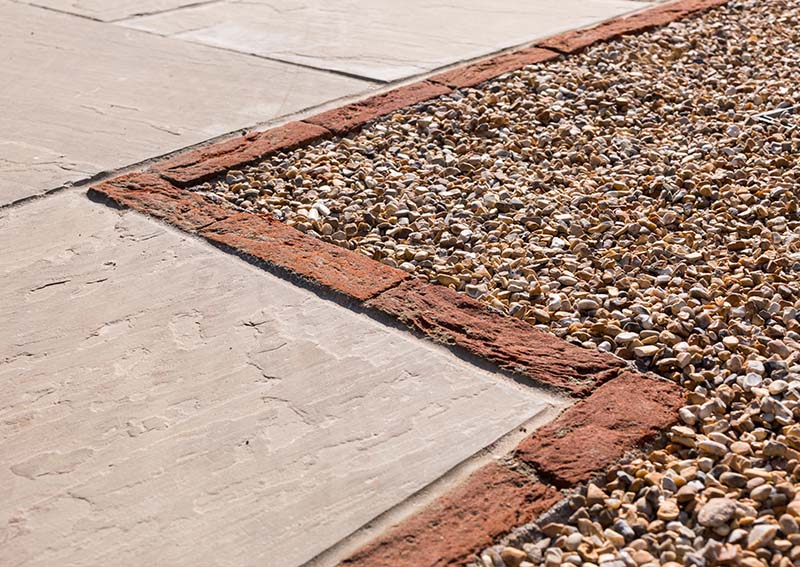 How Gravelrings work
The Gravelrings gravel driveway retention system comprises interlocking gravel grid tiles made up of circular cells on a mesh base. The gravel mats are designed to be laid onto a sub-base and overfilled with gravel, to then prevent the shifting and sinking of the aggregate over time.

The gravel driveway grid system presents a simple and effective way to create a permeable gravel driveway that retains a consistent surface for years to come. Gravelrings tiles can also interlock with Grassrings where gravel areas are adjacent to reinforced grass.
Discreet perfection
Unlike any other gravel driveway grid system, Beauxfort's Gravelrings have been designed to provide hidden, but effective, gravel driveway support. Our 25mm depth gravel mats for driveways are designed to be overfilled to prevent the tell-tale visible lines that ruin alternative driveway grid systems, with the added benefit of requiring less excavation and less gravel requirement. Gravelrings are available in black or white to best blend in with your chosen gravel driveway.
The strength of the circle
Our gravel driveway grid design utilises the strongest geometric shape to deliver enduring performance, with a load bearing capacity in excess of 350 tonnes per sqm. Made in Britain, each 500mm gravel grid is delivered in a pre-connected sheet of four for efficient installation. The innovative gravel driveway grid system is flexible, enabling gravel to follow the contours of your driveway.
Looking for inspiration?
The finest properties are defined by first impressions and we are proud of the impact that the Gravelrings gravel driveway grid system has on any drive or pathway. Why not look through our gallery?
Related Products
Secure fixings for Gravelrings gravel grids
Firmly fix Beauxfort Gravelrings gravel retention grids in place with our strong Fixing Pins. Once the Gravelrings gravel grids are in position, Fixing Pins quickly secure them in place, ready to overfill with gravel. Our Fixing Pins provide another layer of stability to the robust design of Gravelrings, especially on sloping surfaces, providing a long-lasting, low-maintenance finish to elegant gravel driveways.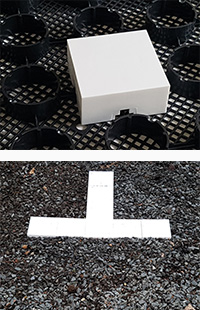 Indicate parking areas on gravel surfaces
Beauxfort's Gravelrings parking bay markers provide clear yet understated indicators of where vehicles should park on a gravel surface.
Clearly identifying parking bays helps maximise the number of vehicles that can park. The markers push quickly into the Gravelrings grid system with clips to hold them firmly in place. With a variety of colours available, parking bay markers can enhance a gravelled parking area's aesthetic.
Elegant reinforcement
A gravel driveway underpinned with Gravelrings is discernibly superior. Create a garden path or gravel driveway that enhances your property and gives that all important kerb-appeal, whilst also delivering porous, stable and dependable gravel driveway support for demanding use.
Gravelrings Gravel System
If you can't find what you are looking for, contact us using the link below – we'd love to hear from you!