Grassrings grass
grids for strong
grass reinforcement

Beauxfort's Grassrings grass protection system comprises interlocking grass grids made up of circular cells. When laid across a prepared stone sub-base, the grass driveway grid system creates strong grass reinforcement that can sustain loads in excess of 350 tonnes per square metre and will support healthy grass growth.

The grass driveway grid system prevents the compaction of root systems, enabling grass to grow and providing a surface that can be walked, driven and parked on. The open structure allows grass to obtain the oxygen, moisture and nutrients that it needs to maintain a healthy and consistent appearance when used for parking on grass.

Each 500mm square grass driveway grid has a simple but firm clip-in mechanism, making it quick and easy to clip the grids together. They are also compatible with the Beauxfort Gravelrings gravel retention system, which has the same clip-in mechanism.

The Grassrings grass reinforcement system creates occasional parking areas on grass and engineering access to rural installations such as wind turbines. The grass reinforcement mesh is also perfectly suited to large-scale overflow parking on grass. This multi-application product provides ground reinforcement all over the country for significant properties, stadiums, arenas and exhibitions.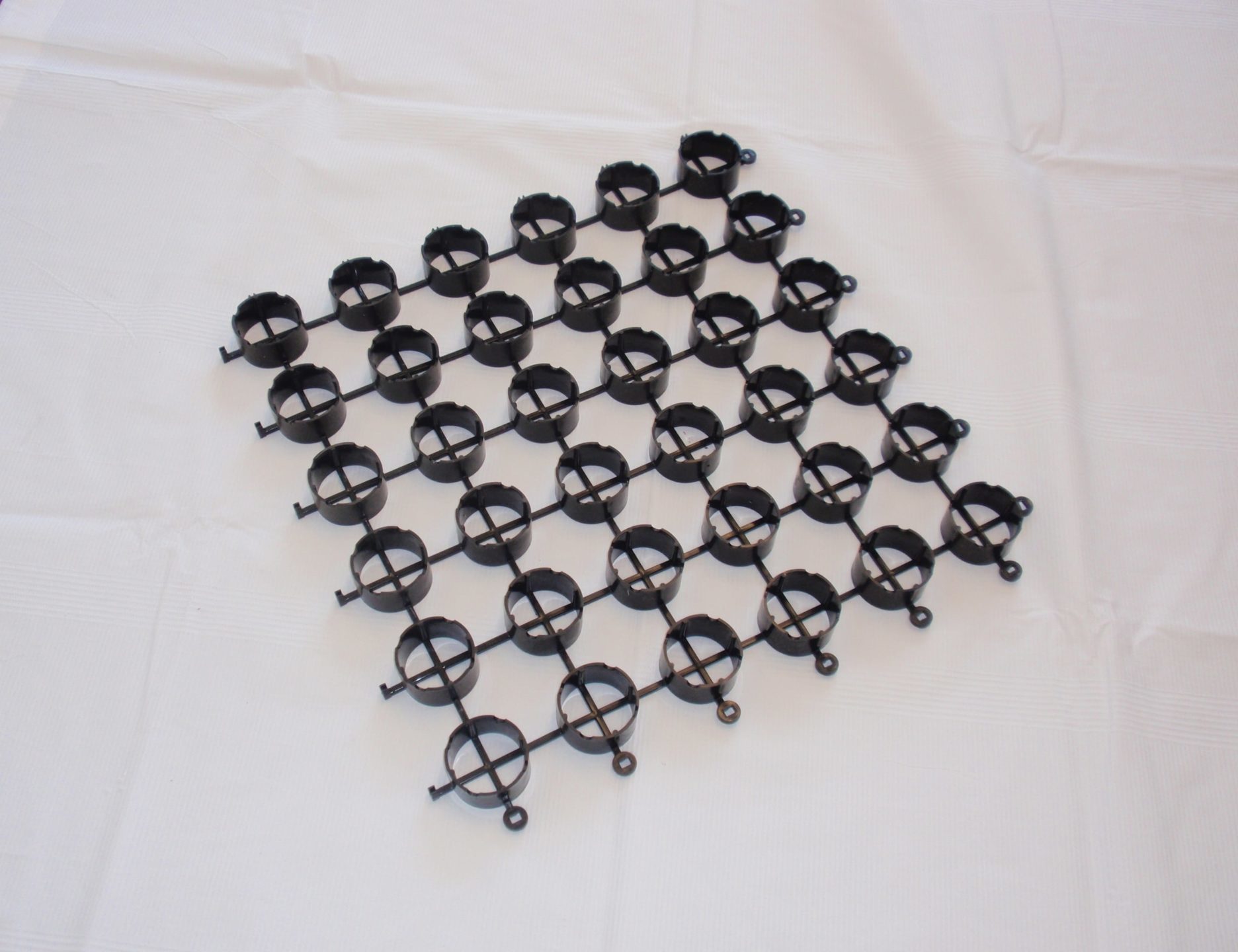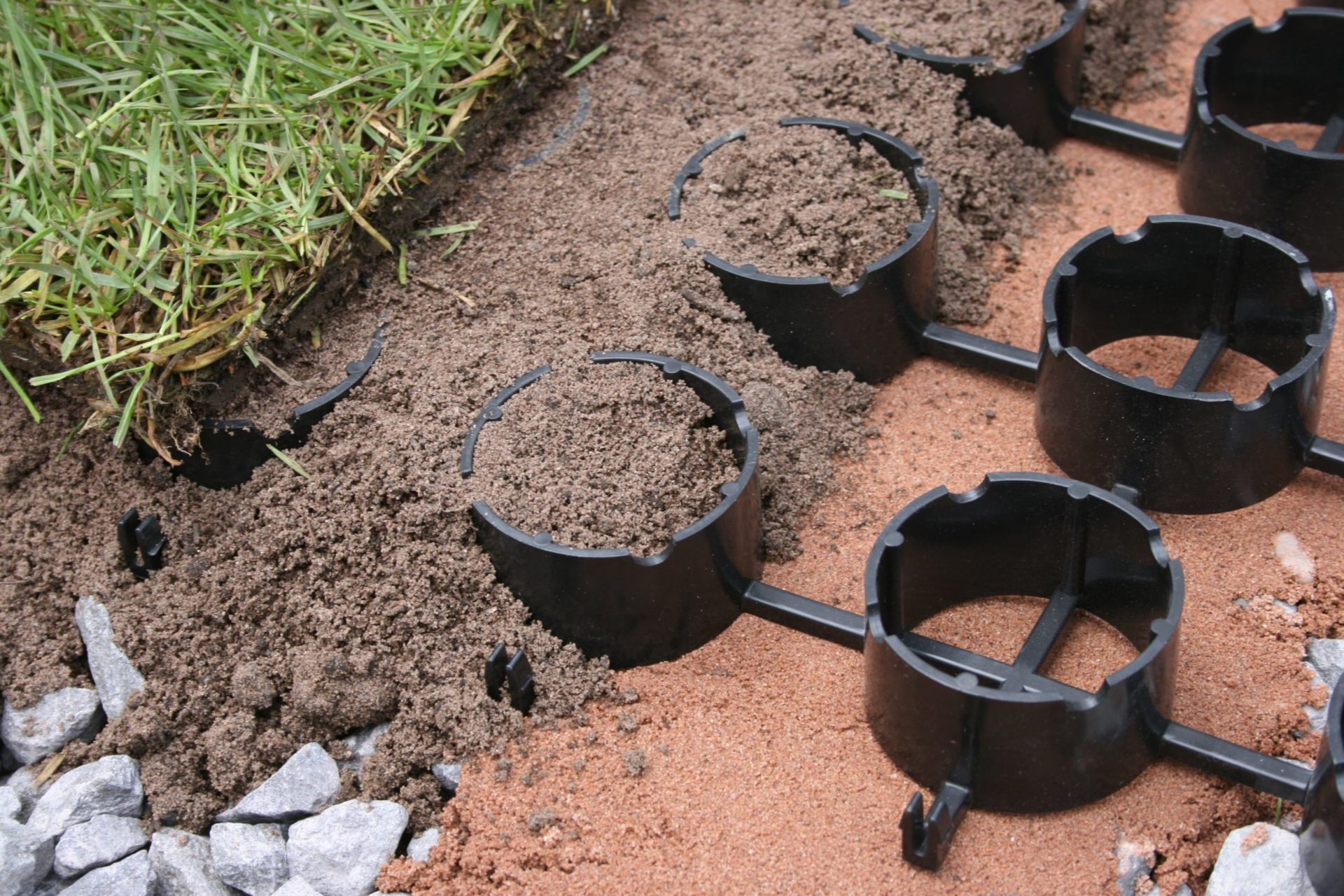 Grassrings - the strength of the circle
Beauxfort's Grassrings grass reinforcement system is designed using the strongest geometric shape - the circle. This and other features creates the sturdiest grass parking grid on the market, designed ...
Learn More
Hidden grass grid reinforcement for grass surfaces
Installing Beauxfort's Grassrings grass grid reinforcement system will provide hidden protection beneath the surface of grassed areas. Grassrings grass reinforcement grids work hard underneath grass to protect it from ...
Learn More
Discover Beauxfort's range of unique landscape products
Gravelrings grid system for gravel driveways, Grassrings grass protection system, and Groundcell erosion control and tree root protection landscape systems.