Gravelrings: A landscape product that doesn't compromise quality
"[Gravelrings] was amazing for both ease of use and, most important for myself and my client, it looked fantastic, as well as having superb functionality. This is a quality product that will save you time and money with absolutely no compromise on quality."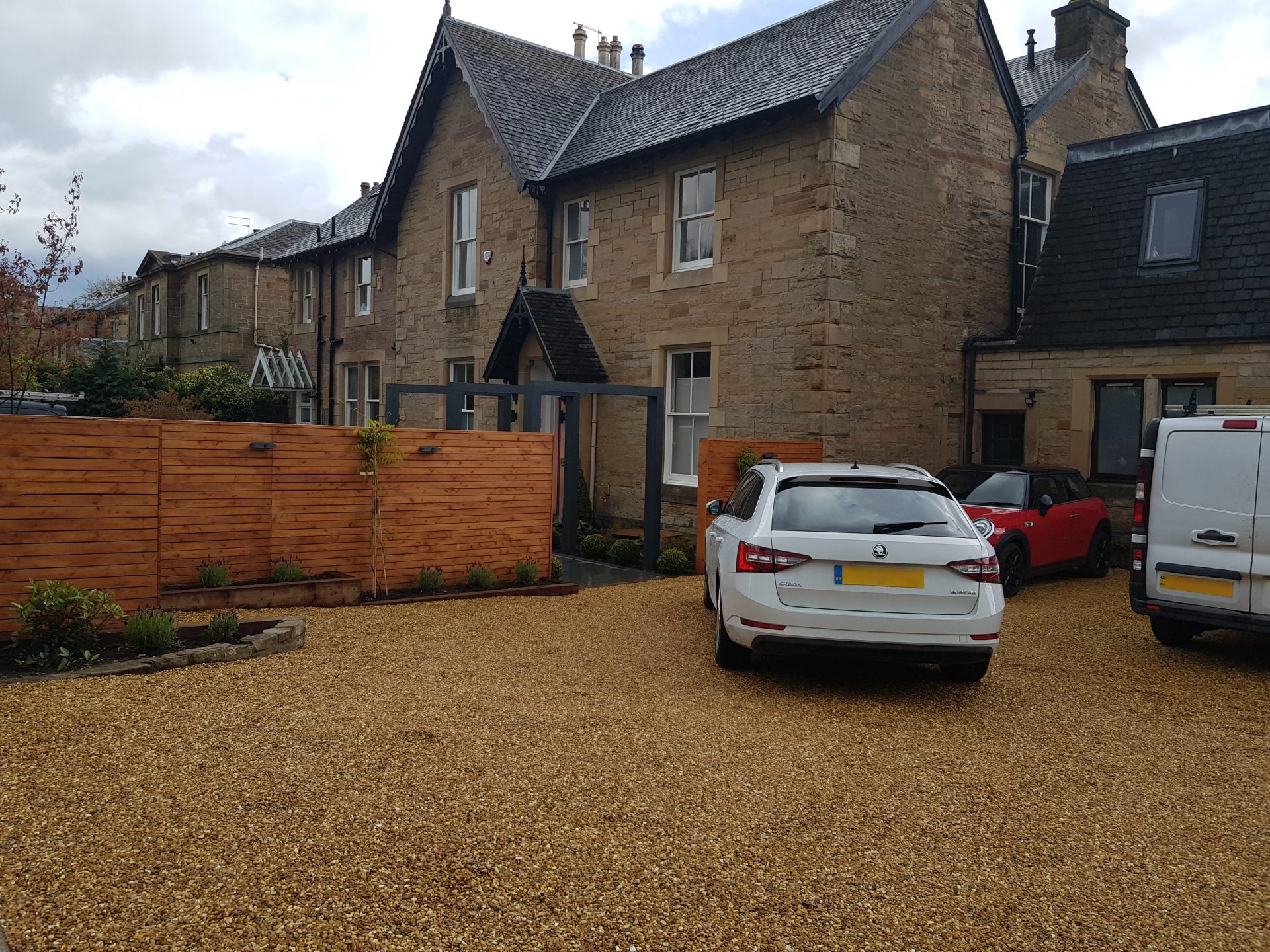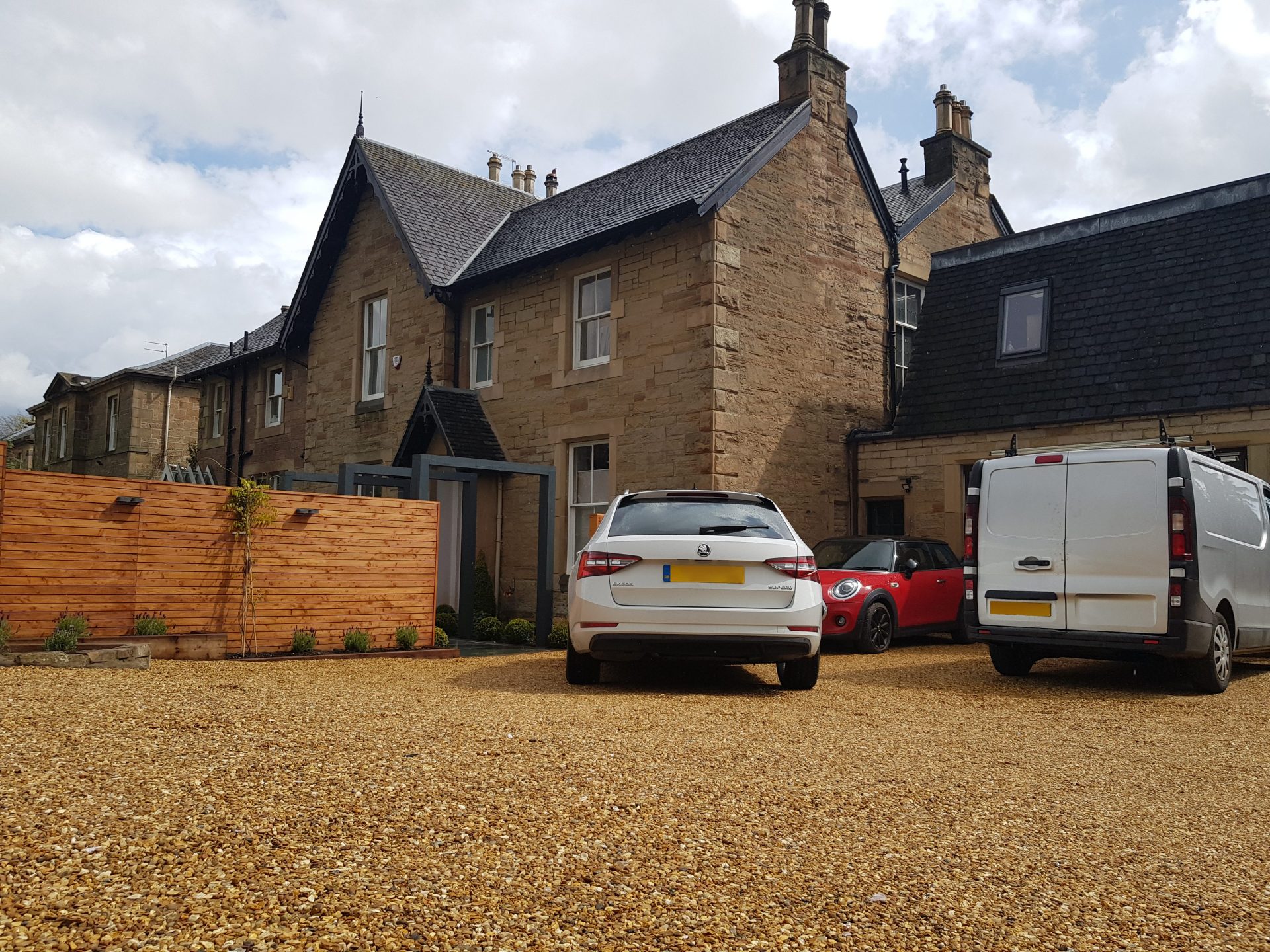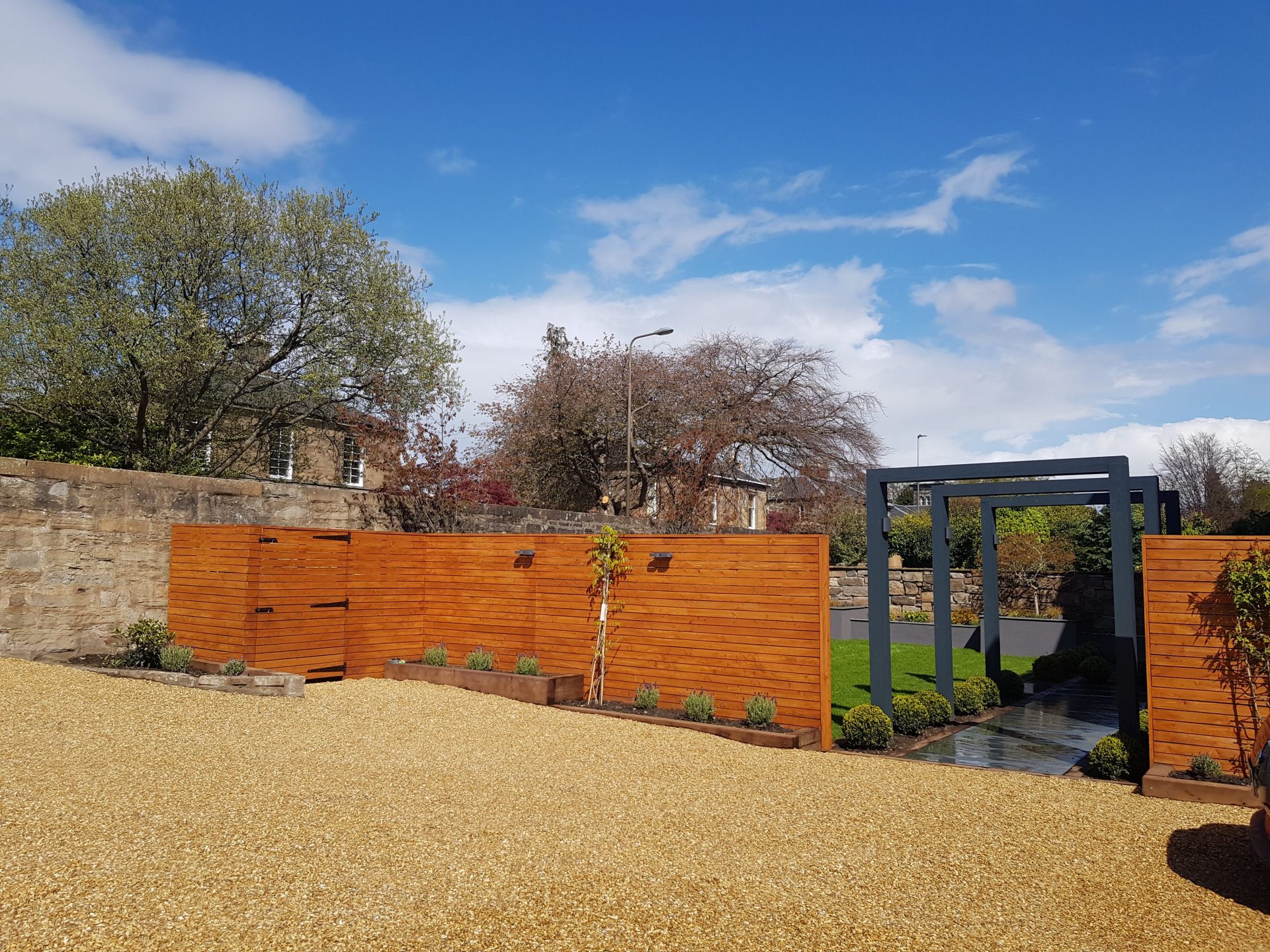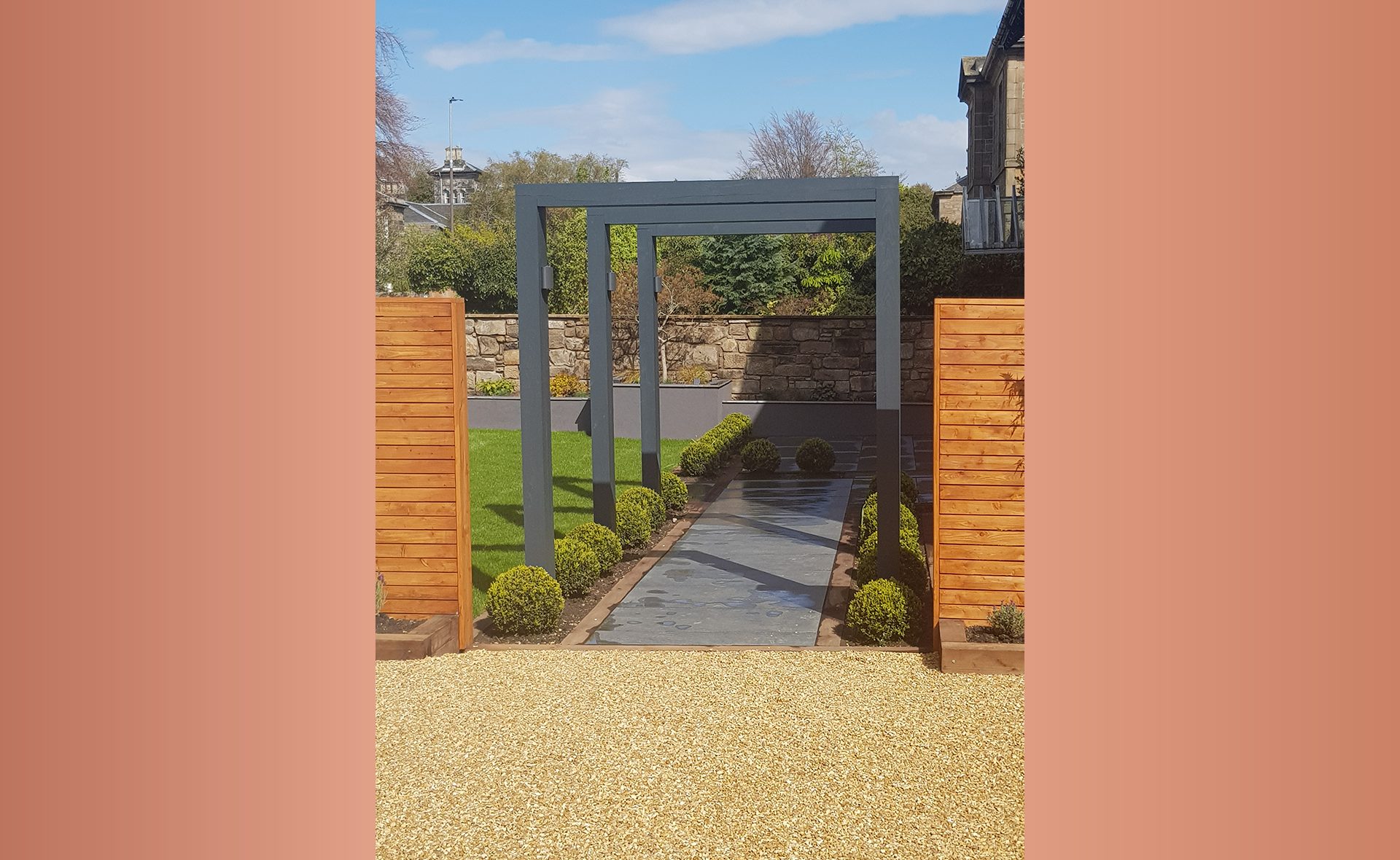 A landscape product that doesn't compromise quality
The bustling, hilly capital of Scotland, Edinburgh, is a magnificent city bursting with Georgian history and elegant neoclassical architecture. Within this historic city, landscaping services company Off the Rock was commissioned to create innovative but functional front and back garden spaces for homeowner Heather Downing, complete with a revamp of her existing gravel driveway.
Resolving the never-ending battle of gravel migration
Heather's home featured an existing gravel driveway that matched her period 1870s home. However, she felt that the pink gravel finish (a popular choice in Scotland) was not in keeping with the aesthetic of her property and looked outdated. Even worse, the driveway had been laid without a gravel grid underneath, which contributed to a plethora of problems.The once clean gravel finish had become rutted and worn. Not to mention, the never-ending battle with gravel migration, which left an irregular, unsightly surface requiring frequent raking back into place until the next rainfall or gust of wind came along to disperse it once again. Heather decided it was time to modernise her gravel driveway while remaining in keeping with her Georgian dream home.
The importance of a quality gravel grid
Heather charged Off The Rock with this mammoth task, setting contractor David Collings on the hunt for a quality landscaping solution that would release her from her driveway nightmare. During his search he came across a host of gravel retention solutions and, having never used this type of landscape solution before, was overwhelmed by the numerous options the market offers. He soon realised that amongst those options were cheap, brittle plastic driveway grids that would never stand the test of time.
Having received a sample of Beauxfort's Gravelrings gravel grid, David was sold on the quality of the product. Quality is a crucial factor when determining which gravel grid system to buy, as using a poor-quality system could result in grids lifting up, causing trip hazards and an uneven surface. Also, gravel grids that are manufactured cheaply are not flexible in their design, meaning they are unable to withstand heavy loads and ultimately cause the plastic to crack.
A gravel driveway built to last
Having set his mind on using Gravelrings gravel grids, David was keen to ensure that he had all the products and equipment in place to produce a superb result for his client, Heather. Beauxfort's landscaping solutions expert, Reuben East, joined him for a site visit to discuss laying the grid system, the number of pins required to secure the grids and the correct aggregate for the project. As well as providing an opportunity for David to ask any questions he had, the joint site visit assured David that he would be able to correctly install the Gravelrings system.
When the project was completed, David was amazed with the finish Gravelrings created with such ease.
He said: "The product was amazing for both ease of use and, most important for myself and my client, it looked fantastic, as well as having superb functionality. This is a quality product that will save you time and money with absolutely no compromise on quality."
David's client, Heather was equally delighted with the end result, commenting that her finished gravel driveway, laid with Gravelrings gravel grids, "feels like concrete when you walk on it."
Landscape systems featured in this story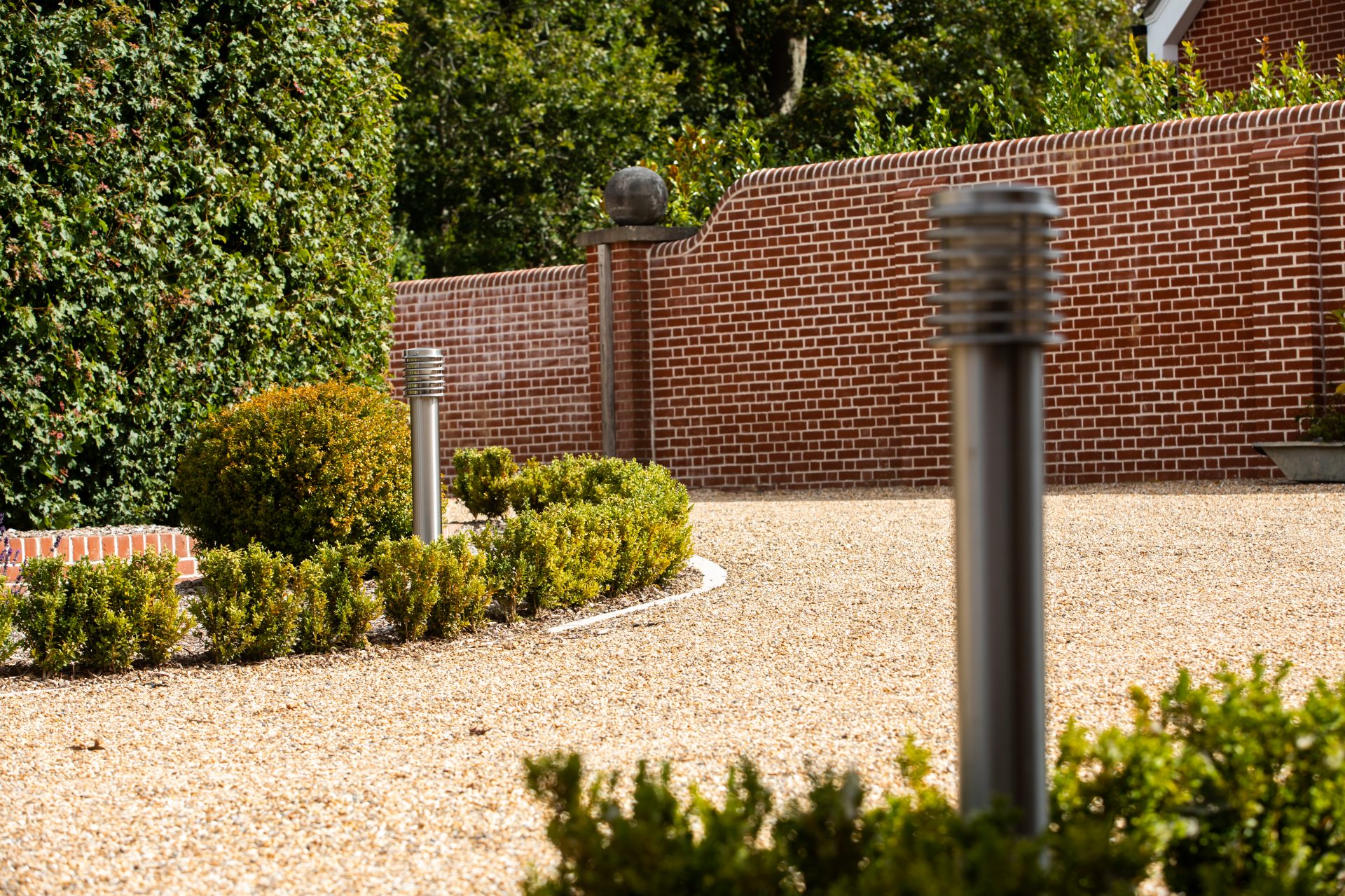 Gravelrings
Gravelrings gravel grids for strong, stable, stone migration free surfaces
View Gravelrings
Discover Beauxfort's range of unique landscape products
Gravelrings grid system for gravel driveways, Grassrings grass protection system, and Groundcell erosion control and tree root protection landscape systems.