A gravel driveway constructed with rainfall in mind
"I told {my client} that if he used our Gravelrings specification, it could take a 50mm rainfall event with no problem at all. It was actually recorded as 68mm of heavy rain overnight. What a difference the before and after is!"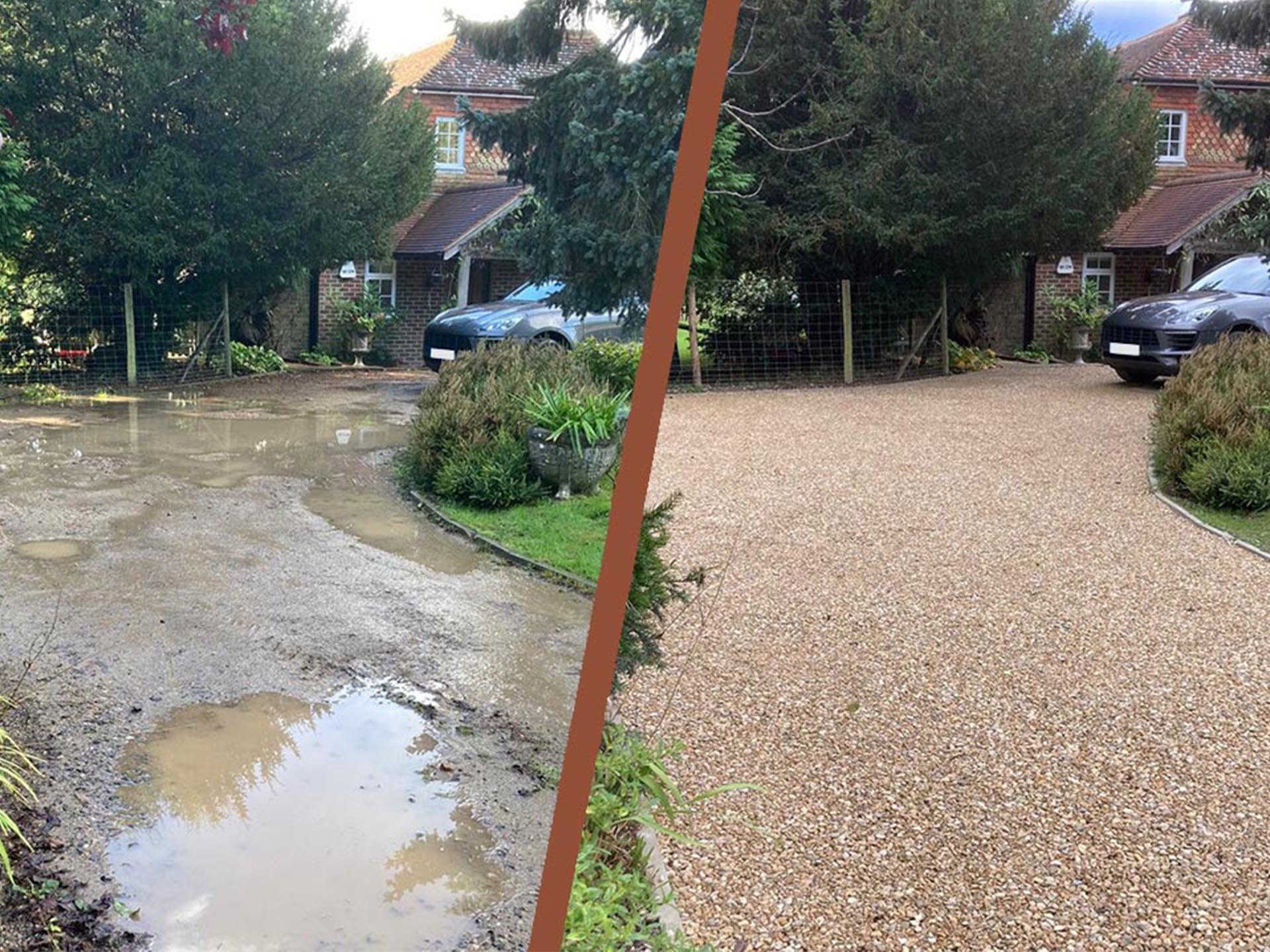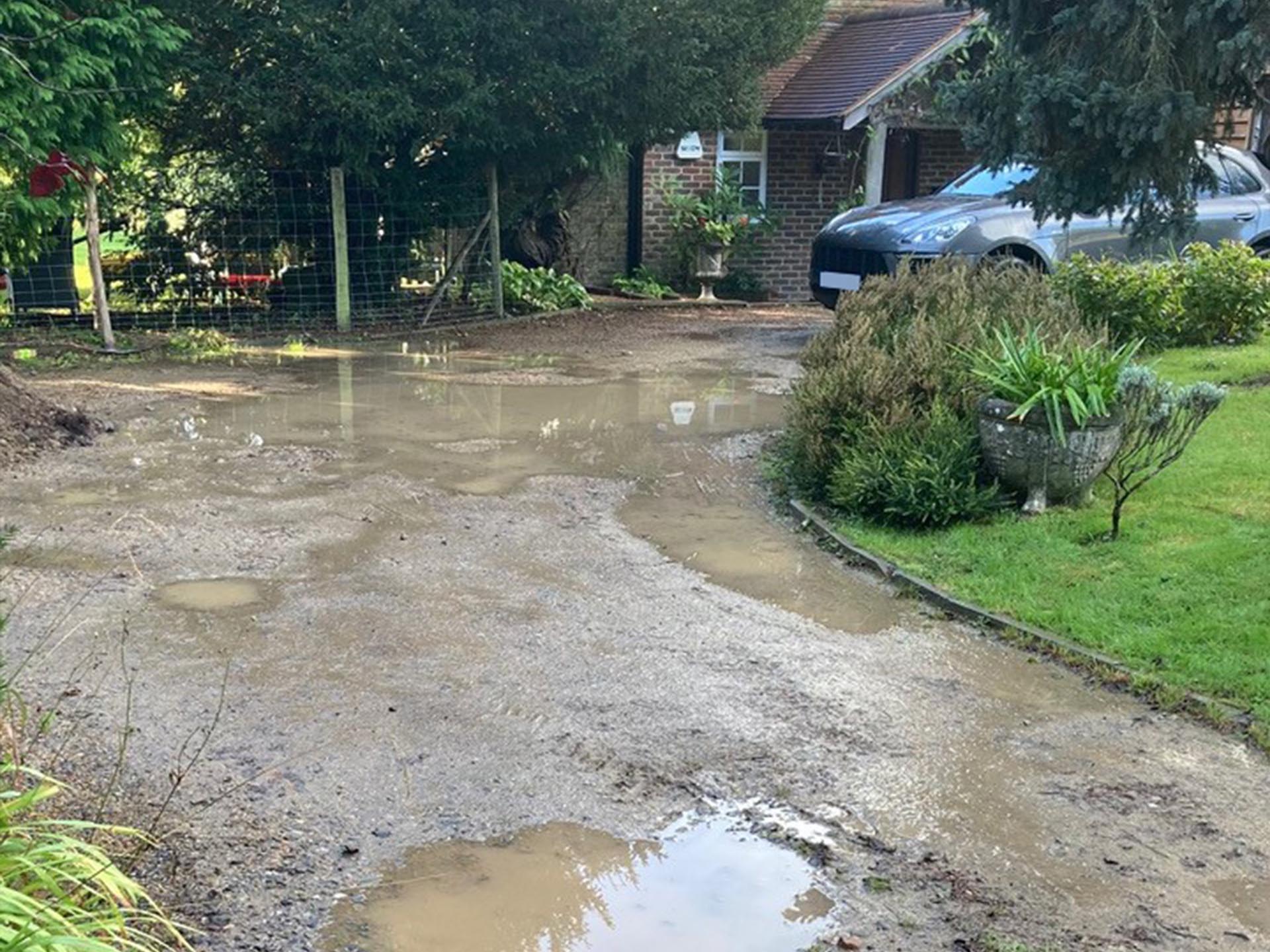 A gravel driveway constructed with rainfall in mind
Jeremy Salt, Owner of Henley Salt Landscape & Architecture, was tasked with a project to transform a driveway to one that could withstand heavy rainfall without flooding the driveway and leaving settled surface water for days after. To make matters worse his client was left entering the home with wet, muddy feet every time it rained. Never mind, the driveway becoming an unsightly mud bath.
Jeremy knew a gravel driveway would be the most suitable finishing for the job because it is a sustainable urban drainage system (SuDS) and abides by SuDS regulations. SuDS compliant systems are vital in areas prone to flooding because they allow water to permeate through and return back to the natural water cycle, eliminating reliance on urban drains and reducing surface water.
A gravel retention grid to suit nature
Jeremy had previous experience with Gravelrings gravel retention grid, so he knew this grid fitted the requirements for the job. Gravelrings gravel retention grid was the perfect solution for the project because it has a mesh-backed base, meaning water can permeate through and soak into the ground below; with the added benefit of anchoring the grid into the ground preventing the gravel sinking the panels, lifting them up and exposing them.
One of the features that made Gravelrings gravel retention grid perfect for the client's gravel driveway is the circle ring design, as it has no weak corners that can snap or break. The circle design is a closed cell system, so for Jeremy's client this means the gravel locks tightly into the system and cannot disperse to create sparse, patchy areas. The unique design of this gravel retention grid does not come at the expense of strength, as it has a weight-load capacity of 350 tonnes per sqm, meaning it can withstand frequent vehicular use.
A long-lasting, dry gravel driveway
The end result for Jeremy's client is a beautiful, sweeping gravel driveway that effectively drains heavy rainfall. So now his client can enjoy clean, dry feet whenever he enters the home and has a gravel driveway that stands the test of time with minimal maintenance.
Achieve the perfect gravel driveway with the Beauxfort Gravelrings system. Check out our website www.beauxfort.com for more information about the Beauxfort landscape systems, design inspiration and to request a free sample, or talk to our friendly team about your project by contacting us on 0330 055 2599 or info@beauxfort.com.
Landscape systems featured in this story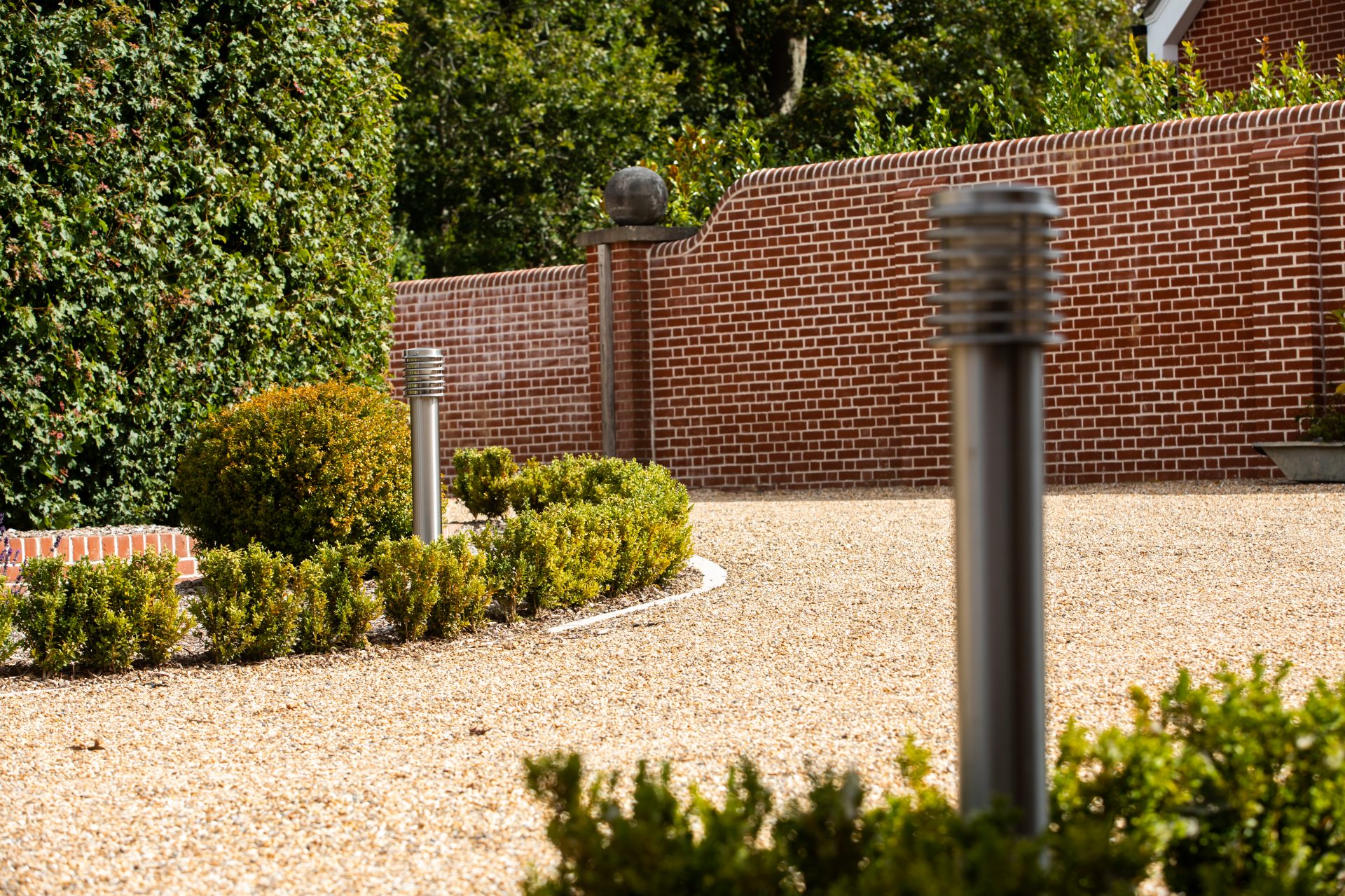 Gravelrings
Gravelrings gravel grids for strong, stable, stone migration free surfaces
View Gravelrings
Discover Beauxfort's range of unique landscape products
Gravelrings grid system for gravel driveways, Grassrings grass protection system, and Groundcell erosion control and tree root protection landscape systems.