Solving the problems of a sloping gravel driveway
"This driveway has been absolutely brilliant. [Gravelrings] was the best solution. It serves all the purposes we need and even in the winter when the weather is bad, it means cars can get in and out with no problem. I would recommend this system to anybody."
Denbighshire, North Wales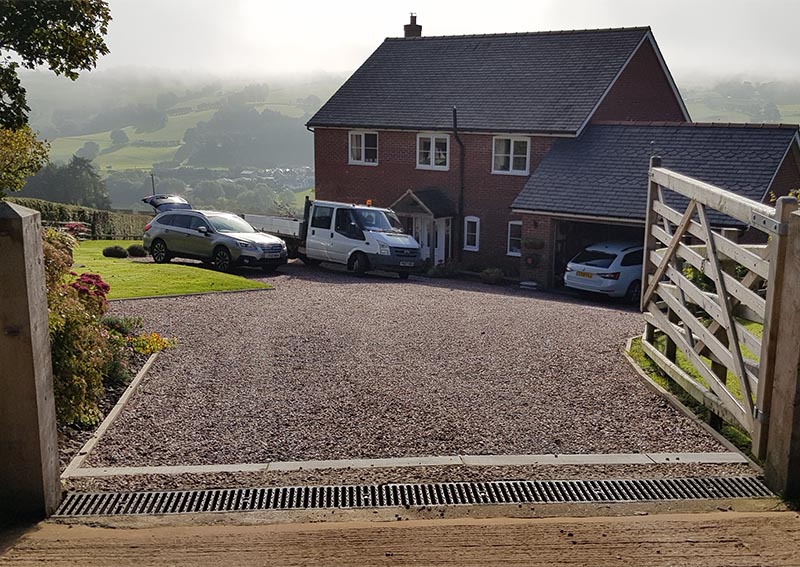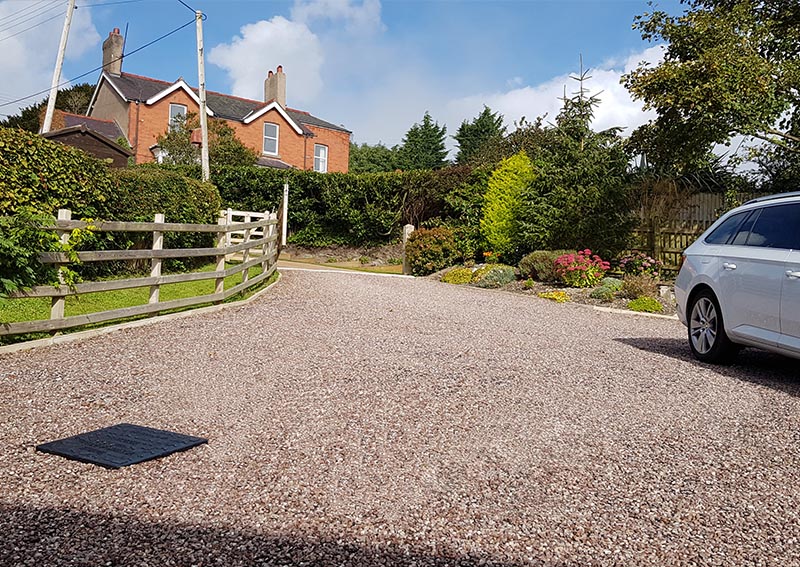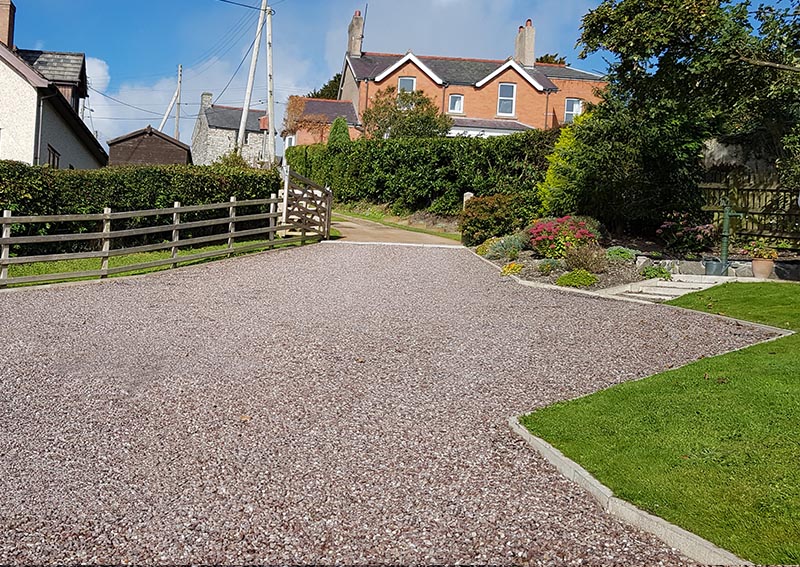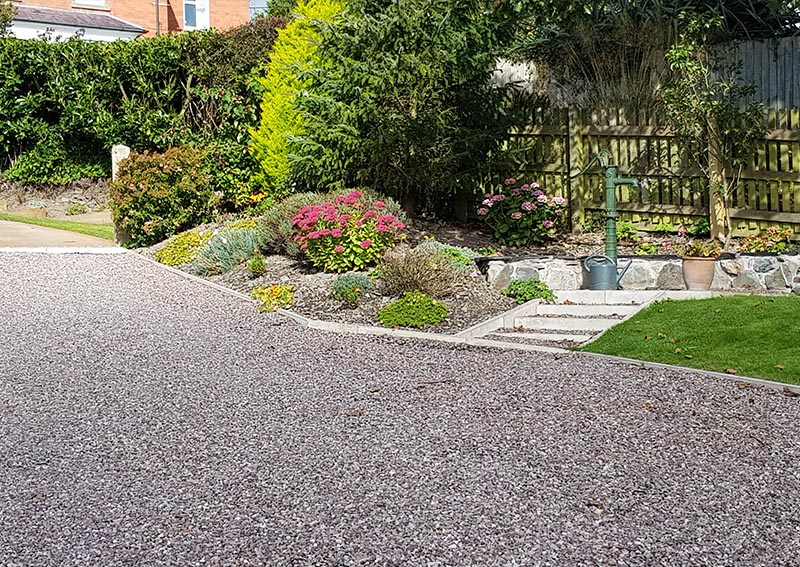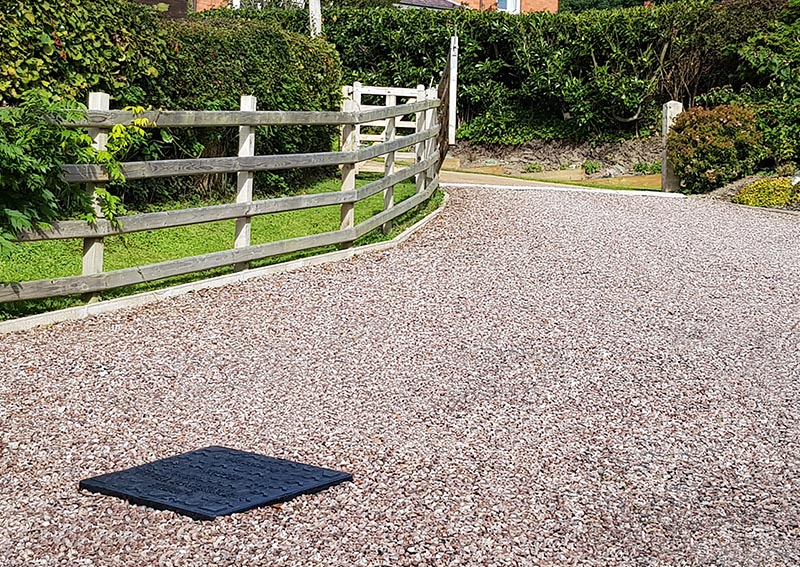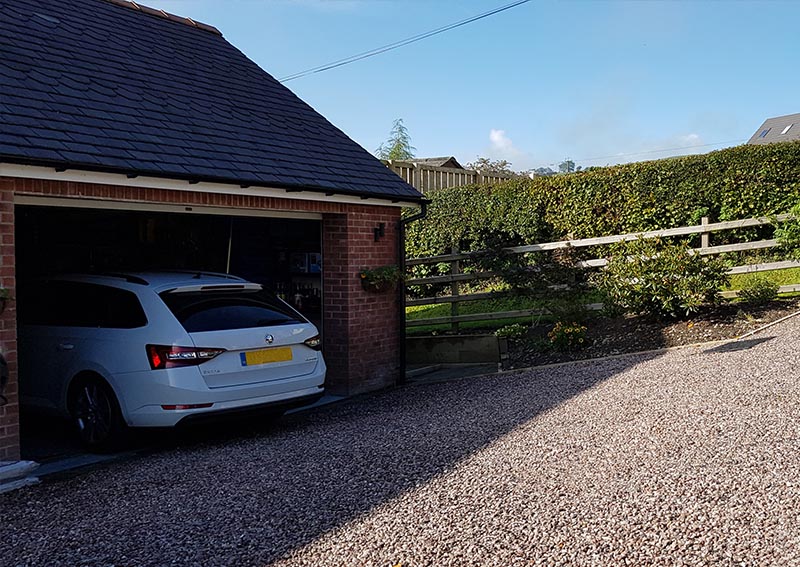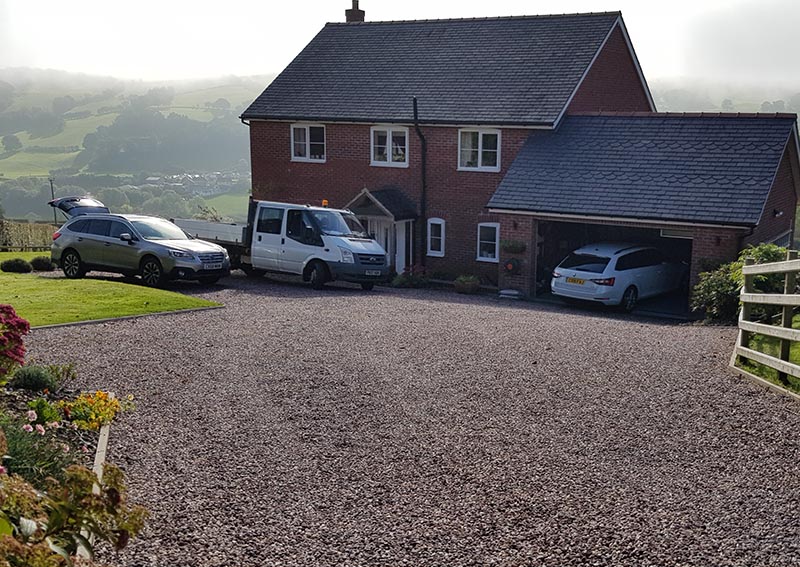 Gravel retention on sloping surfaces
When home owner Jim Greaves found that the sloping driveway at his Welsh hillside home was causing gravel to drift downhill towards the house, he set about finding a solution to the problem and discovered that Gravelrings was the answer.
The issues of a sloping gravel driveway
The slope went in a downwards direction towards the house and every time it rained, the gravel would be swept towards his property, leaving an unsightly, rutted and thinning driveway surface that was also difficult to drive on. Cars found it hard to get on and off the drive because the gravel was making the tyres lose traction.
Jim wanted to achieve a gravel driveway that required less maintenance, reduced the need to regularly top up the gravel and stopped loose stones and mud from slipping down towards his home.
A long lasting, reliable gravel driveway
At first, he considered replacing the gravel entirely and laying a tarmac surface instead. However, this, he discovered, would require planning permission, as that kind of surface is non-permeable and therefore not SuDs-compliant. He researched alternatives and came upon the Gravelrings gravel retention grid system, which would, he felt, allow him to retain his preferred gravel finish but overcome all the problems he was experiencing with his existing gravel driveway.
Local landscaping contractor Reddy Landscapes was employed to lay the new driveway, including the Gravelrings gravel grids, and create a beautiful gravel approach to the house, with the reassurance that the gravel would remain firmly in place.
Reddy Landscapes laid the Greaves' new gravel driveway in 2018, using 1,600 pins to secure the Gravelrings gravel mats in place on the slope. Jim Greaves has been delighted with the long-lasting results that have been achieved by installing the Gravelrings gravel driveway grid system.
Landscape systems featured in this story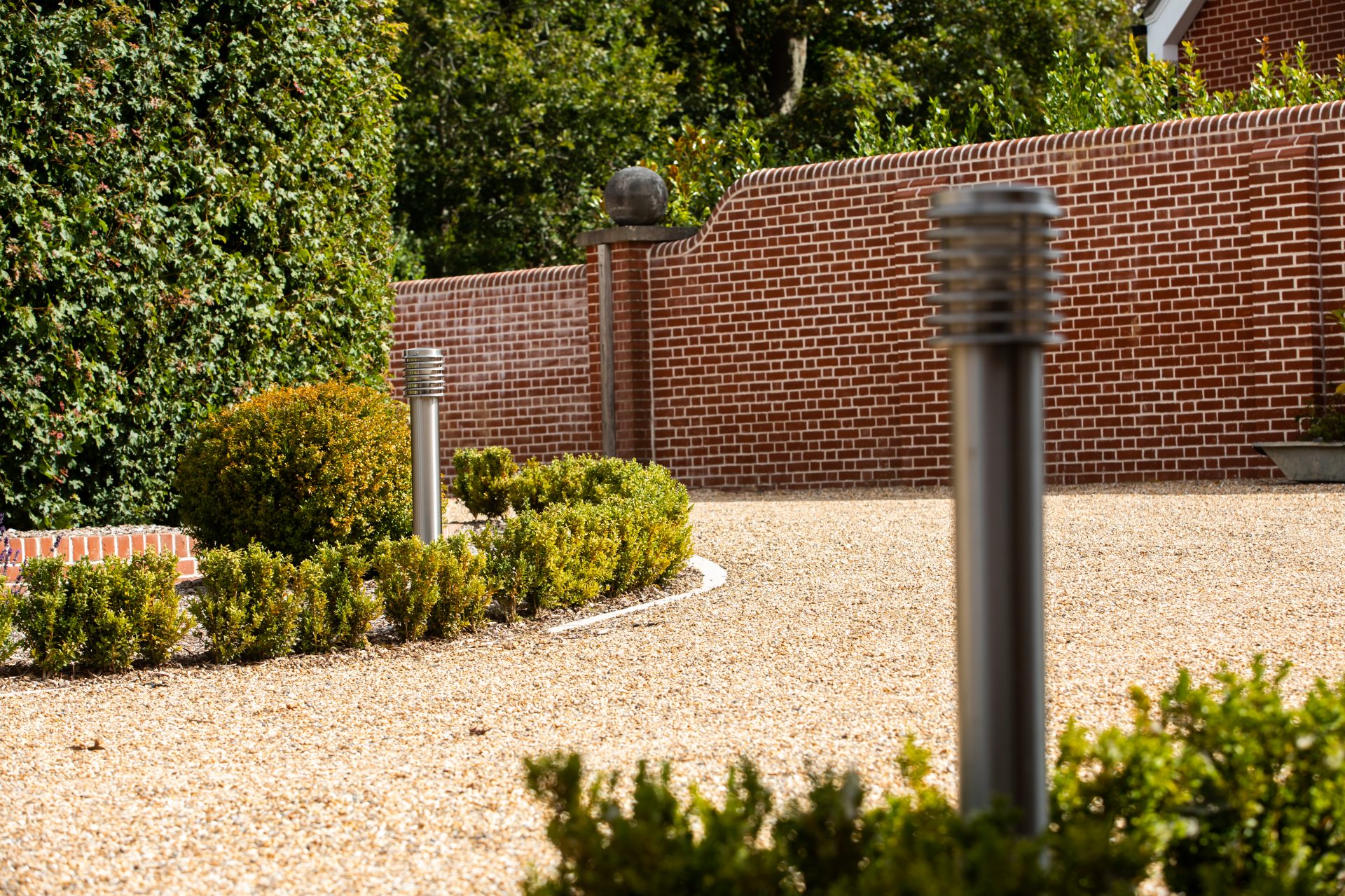 Gravelrings
Gravelrings gravel grids for strong, stable, stone migration free surfaces
View Gravelrings
Discover Beauxfort's range of unique landscape products
Gravelrings grid system for gravel driveways, Grassrings grass protection system, and Groundcell erosion control and tree root protection landscape systems.