Solving the issues of a sloping gravel driveway
"We are very pleased with the results. Previously we have had issues with gravel moving on the drive and with the slope into the drive, where we have had gravel 'travelling' down to the pavement continuously. With your product down all those issues have disappeared. We now have a much firmer driveway and, so far, no raking of gravel required. The new driveway is low maintenance with excellent rigidity and quality. Great product."
Installing a gravel driveway on a slope
When Ivan Holding decided to make significant improvements to Beggars' Roost, the 1970s home in Horsham he'd owned for a decade, he took the opportunity to make substantial changes to the property's driveway too.
Excellent rigidity and quality
Improving the quality and appearance of the driveway was a priority for Ivan, who was looking to create a more contemporary and considered finish that complemented the changes he'd made to his home. Not only has he achieved that by swapping traditional gravel for elegant crushed limestone in grey tones, but thanks to the installation of Gravelrings he now has a driveway base that protects the longevity of its surface and has improved the surface quality.
A slope at the driveway entrance had caused a thinning and irregular surface. This was remedied with the installation of Gravelrings to create a beautiful limestone driveway with elegant edging.
Ivan enlisted the expertise of contractor Dave Sinclair when it came to replacing the existing, dated and thinning driveway surface of his detached 70s home and it was Dave who recommended installing Gravelrings before laying the new surface. Dave knew from prior experience with this high-quality gravel grid system that it would keep gravel in place, even in notoriously weaker spots such as slopes.
He also knew that Gravelrings reduce ongoing maintenance and the need to top up gravel, as well as making his job of laying the system efficient and straightforward.
He said: "I first used the Beauxfort Gravelrings system on a large, gently sloping drive. I found it easy to lay, they cut effortlessly and installation was fast. Once the gravel was spread, the surface was extremely firm. I am very impressed with all aspects of the product and I don't hesitate to recommend them to my clients."
Landscape systems featured in this story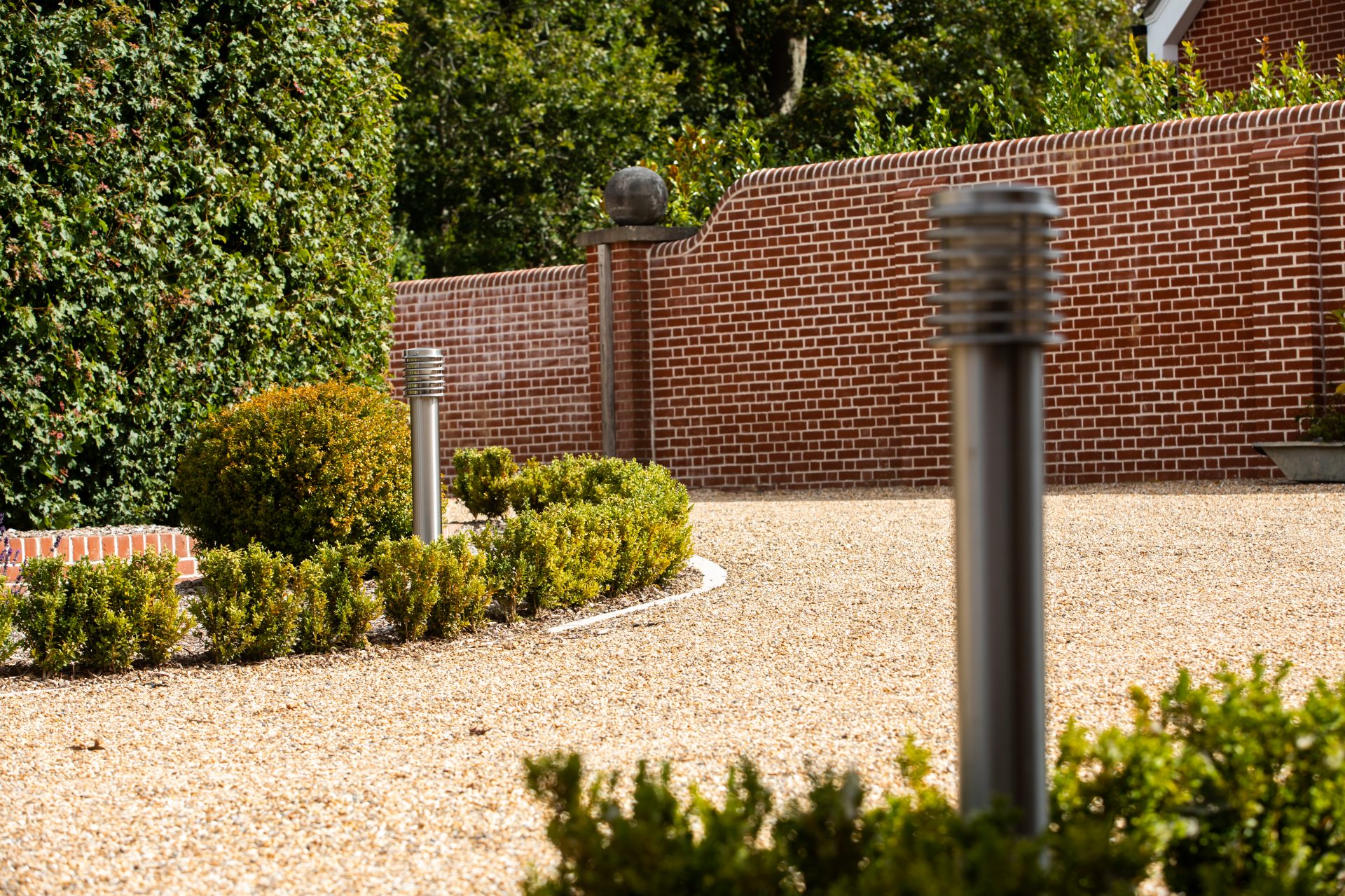 Gravelrings
Gravelrings gravel grids for strong, stable, stone migration free surfaces
View Gravelrings
Discover Beauxfort's range of unique landscape products
Gravelrings grid system for gravel driveways, Grassrings grass protection system, and Groundcell erosion control and tree root protection landscape systems.