Laying gravel over concrete using Gravelrings overlay system
"Gravel is a fantastic driveway finishing for a property because if a car suffers from an oil spill it is not an issue since the gravel can be easily replaced. With any alternative driveway finishing the surface will be ruined. Gravelrings overlay system are extremely efficient to lay and no planning permission is required meaning I can crack on with more installations"
Property Developer & Contractor, Cambridge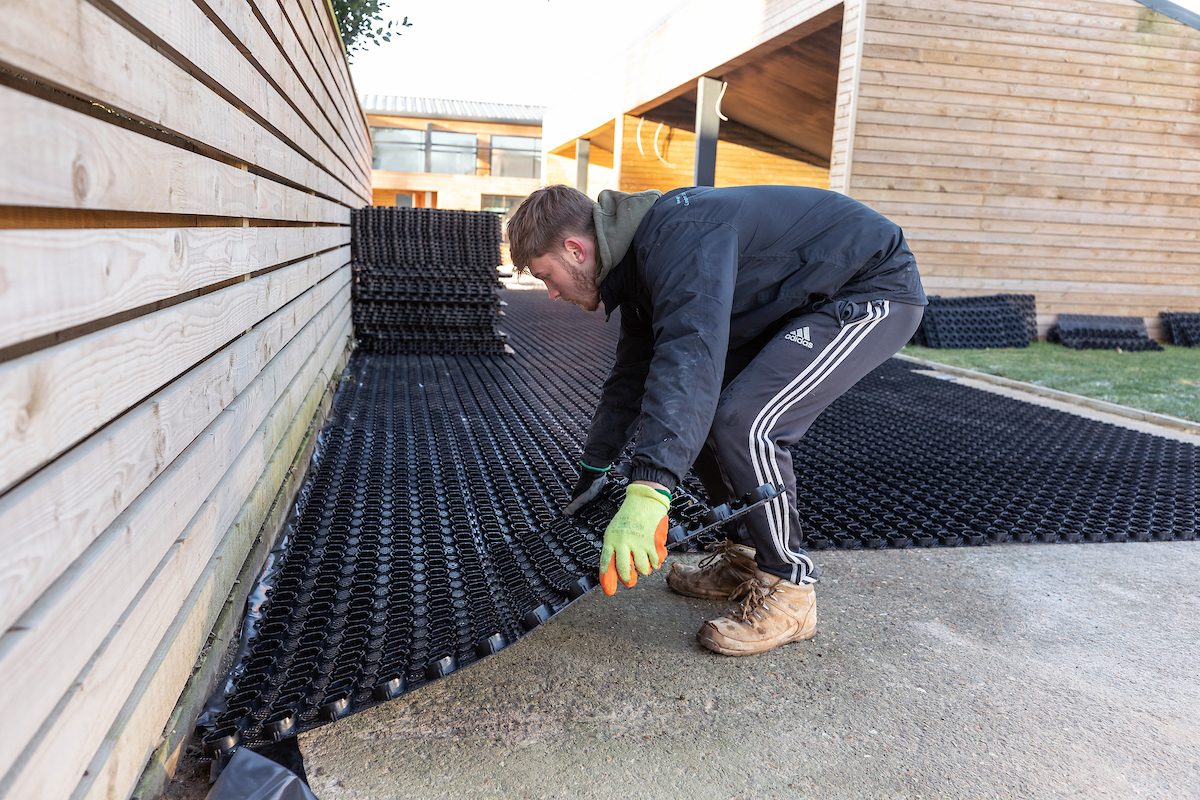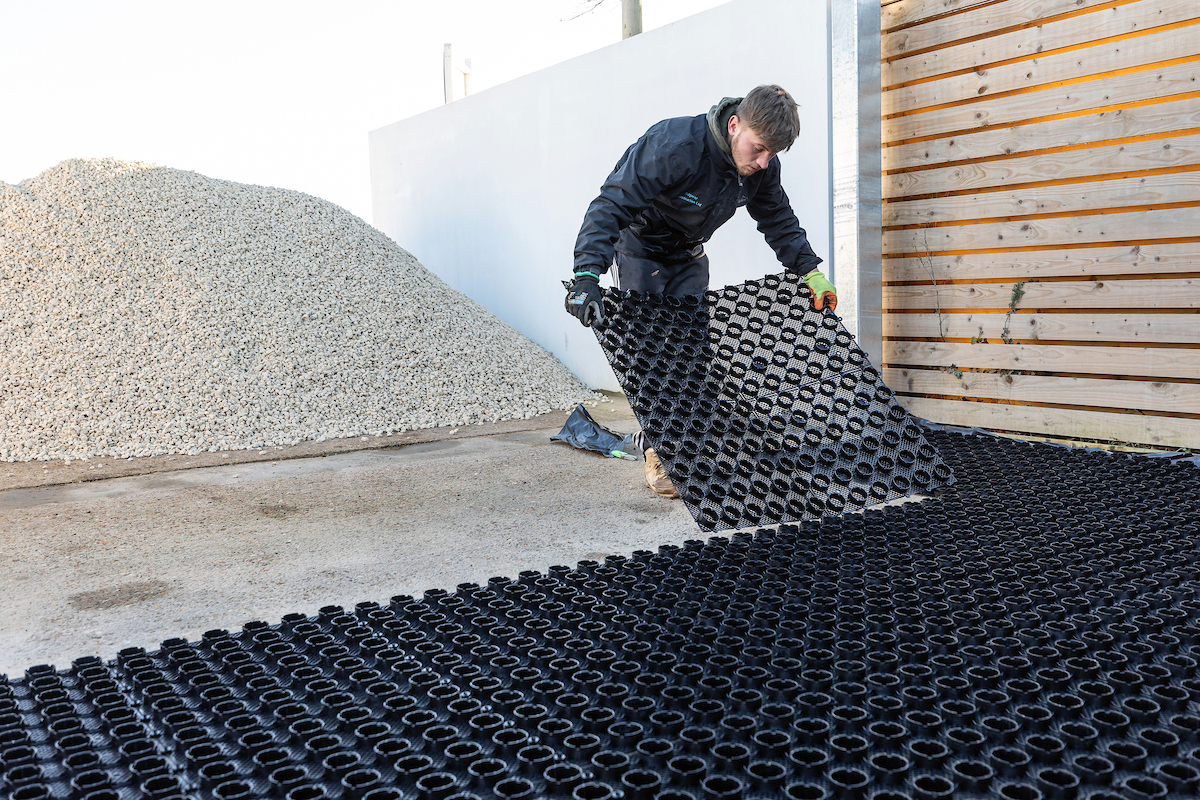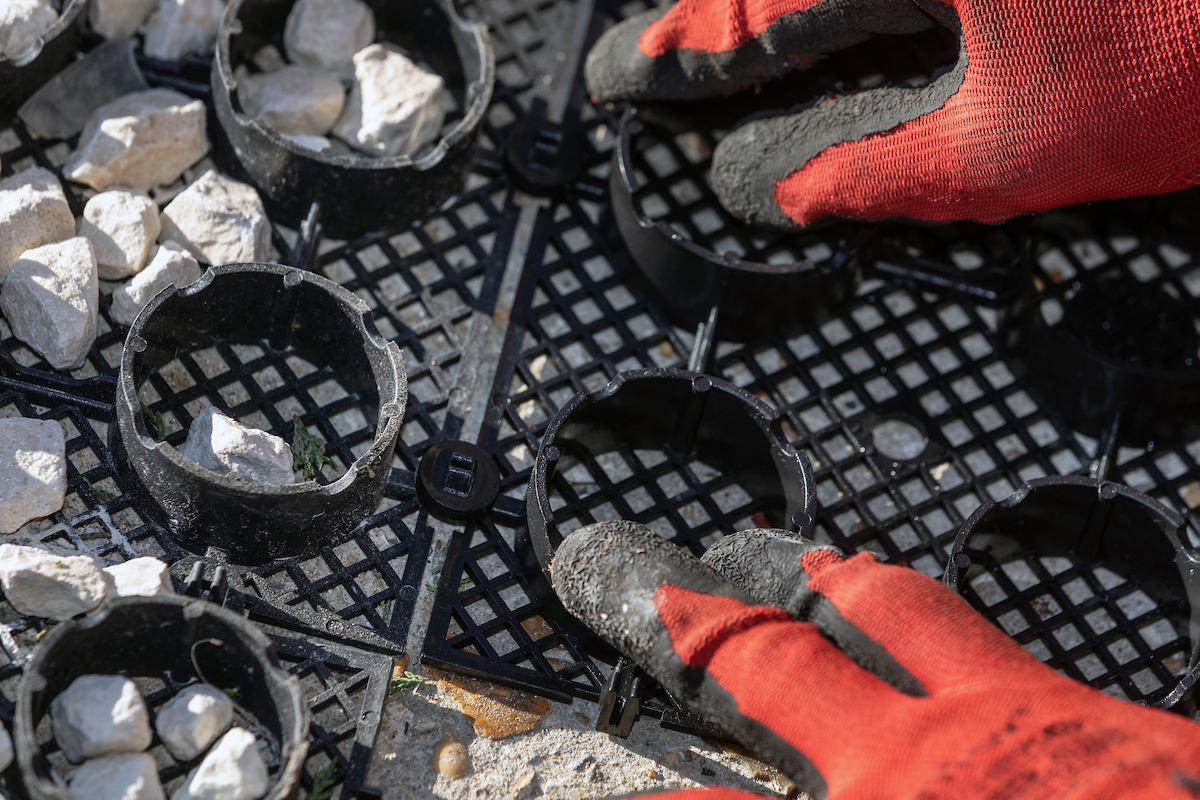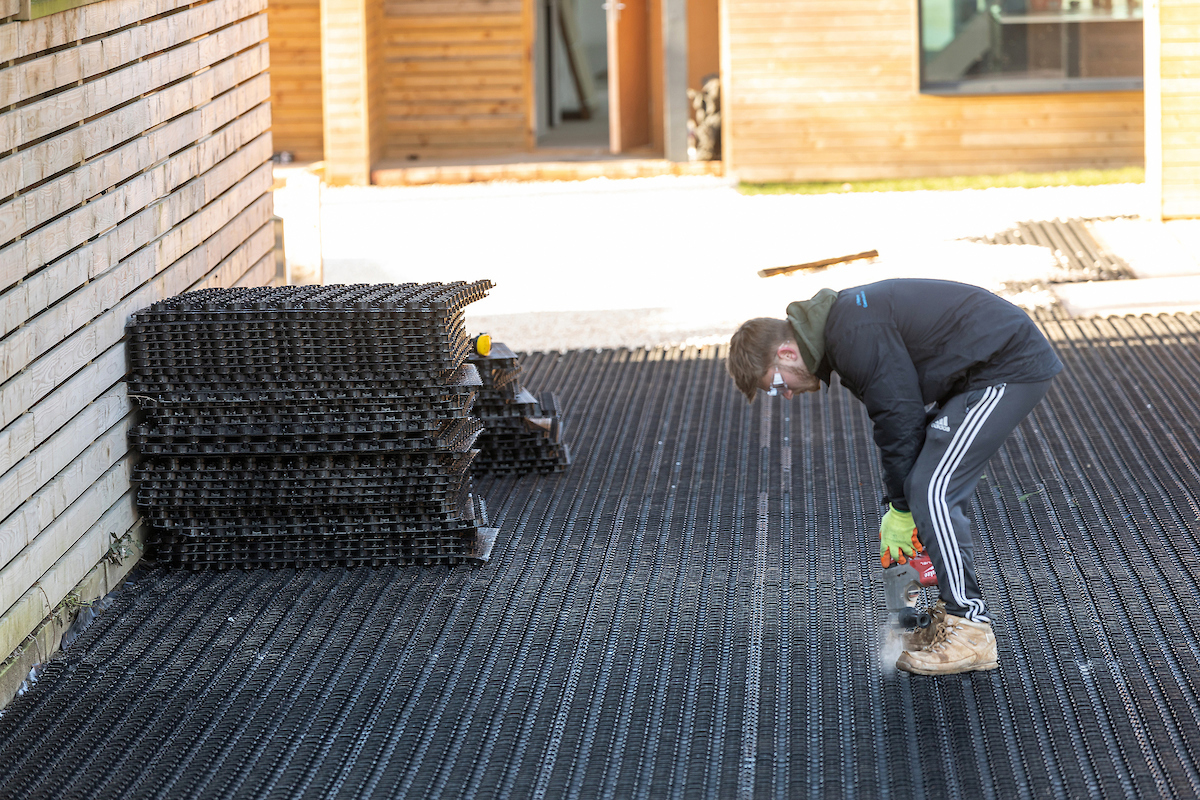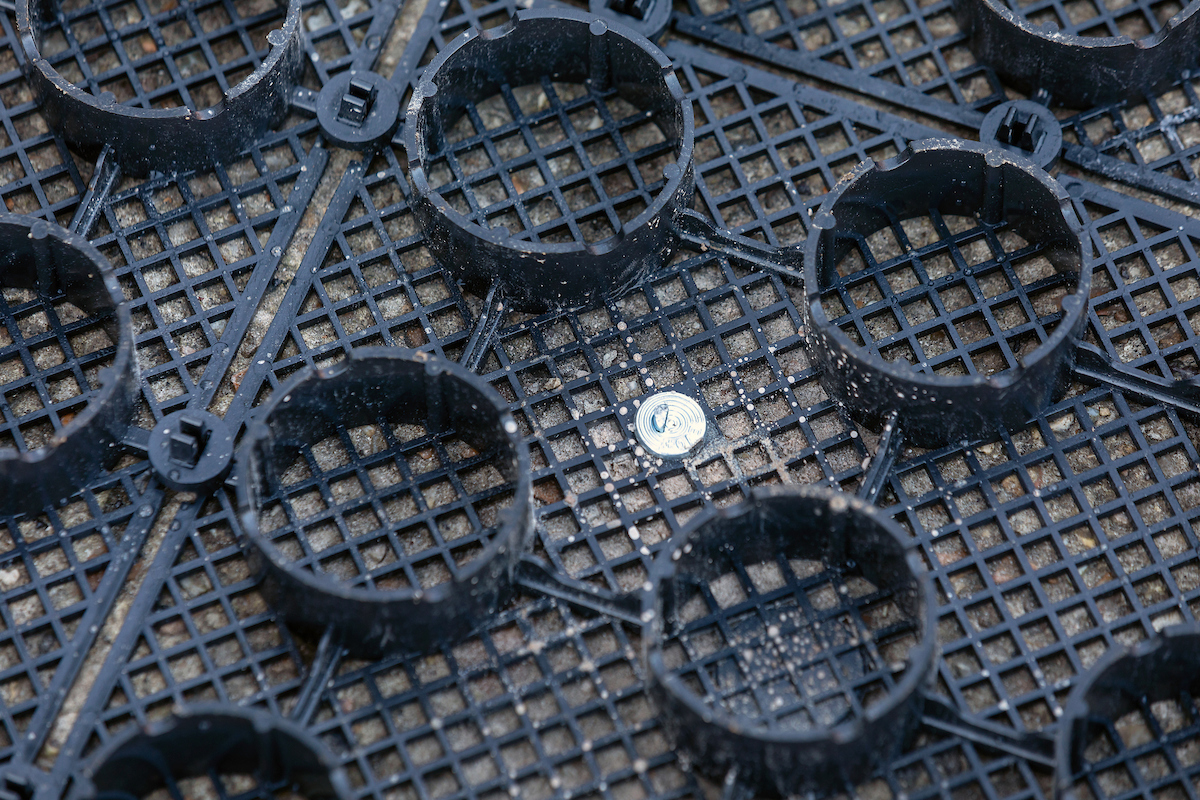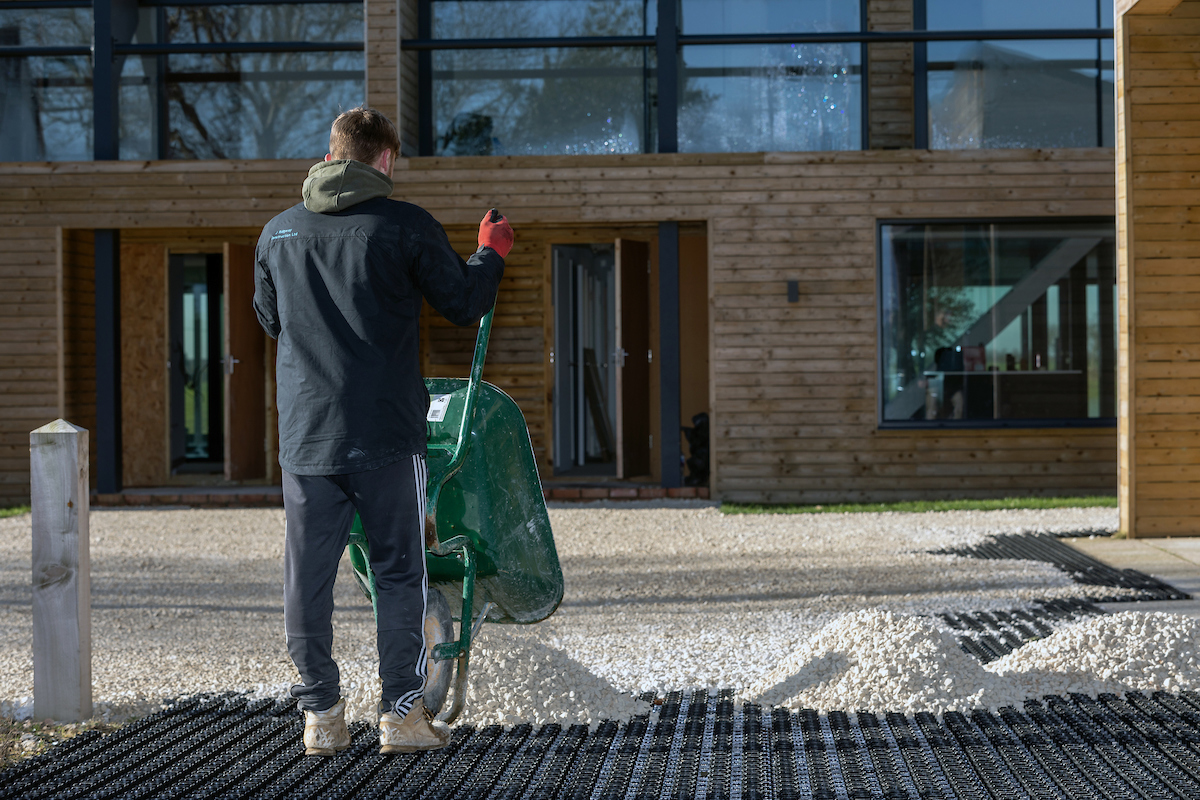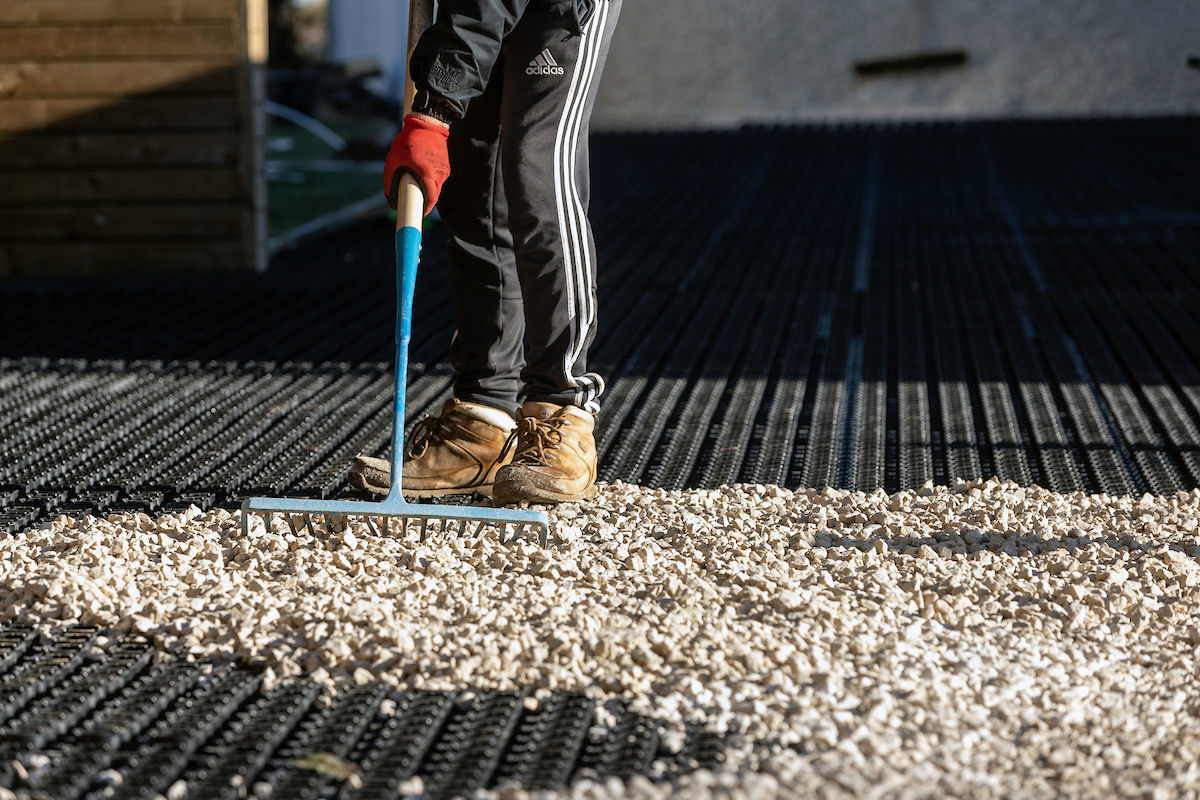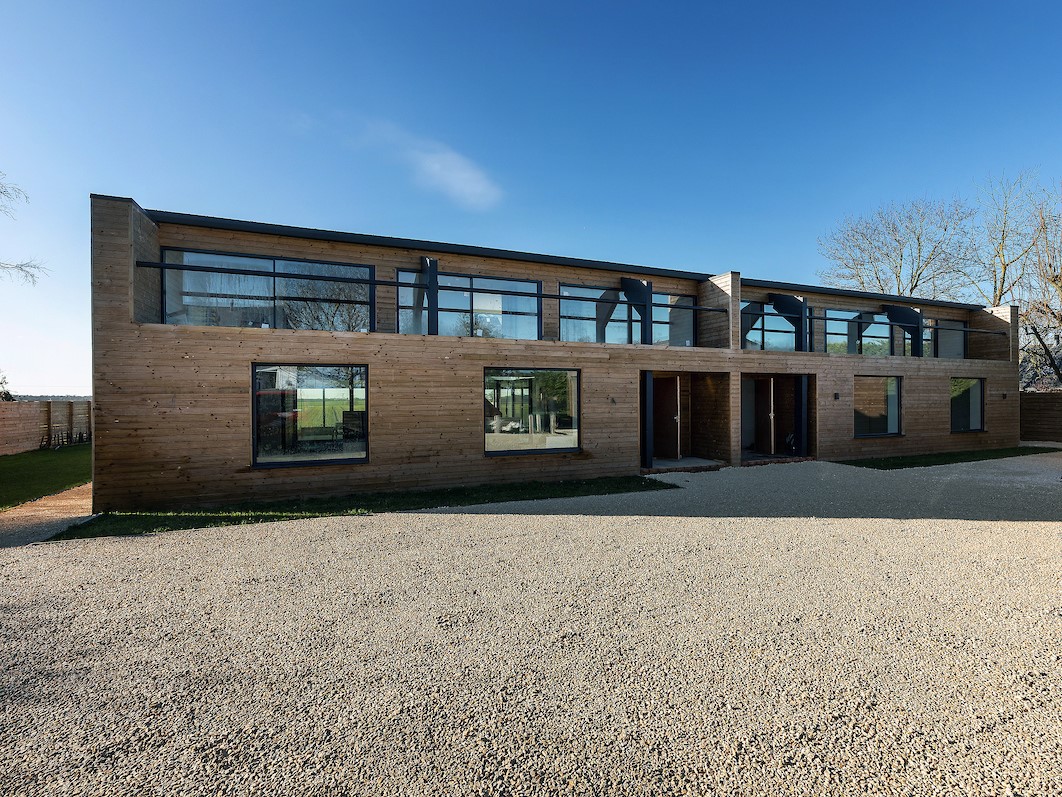 Laying gravel over concrete using Gravelrings overlay system
John Ridgeway Construction undertook a project to develop an old barn into two modern housing developments. This involved chestnut wooden cladding engulfing the exterior and magnificent glass windows to create bright, airy rooms. The Scandinavian nature of the design creates a welcoming sense of calm and serenity. The light space connects the interior and exterior to form smooth transitions throughout the property. However, the inviting feel diminished when faced with an old concrete driveway. To upgrade the driveway John knew laying
gravel over concrete
would accomplish the natural design he anticipated.
Why lay gravel over concrete?
Fixing a gravel grid on concrete is a time-saving method for revamping an existing driveway. For a successful overlay, the concrete must have enough structural integrity to withstand the weight of gravel grids and vehicular movement. Otherwise, the surface may sink and rut.
Gravelrings were the natural choice of gravel grid for this property since John had used the overlay system in previous jobs. He trusts Gravelrings since the overlay system saves him time on excavation and laying the grids, which means more installations can be completed. Not to mention the gravel demand is a lot lower, saving on average 30% on gravel costs compared to alternative grids. Honouring Gravelrings as an economical choice for any property developer.
Securing gravel grids on concrete
However, this was the first time he had experimented with laying a gravel grid on concrete. John being creative with his approaches decided instead of using a nail gun to fix the gravel grids on concrete that a Hilti wedge anchor fixing was best to use. To lay a gravel grid on concrete with this method requires a hole to be drilled and a wedge anchor to be hammered into place. Wedge anchors are great for installing Gravelrings gravel grid on concrete because they have a large head providing a wide contact area to secure the grids in place.
From his experience of the two fixing methods, John thought the wedge anchor method might be preferred amongst domestic installers because nail guns are an investment to keep in the toolkit. Additionally, if an installer does not have one, sourcing one to hire takes up valuable time that could be spent on site. The fact that nail guns are so powerful also makes it uncomfortable for contractors to install gravel grids over large areas since they can cause arm discomfort. John found the installation process was swift as Gravelrings come assembled to the site in one square metre panels.
Attracting buyers with a minimalistic approach
What makes placing gravel over concrete an attractive scheme for potential buyers is the gravel blends into the surrounding natural environment and creates a cohesive appearance. John knew by installing Gravelrings the future homeowners will have a low-maintenance driveway that would not have to be regularly topped up since the grids lock the gravel in place, preventing stone migration. John was satisfied with the end result of his build. He now has two fantastic properties complete with a timeless gravel driveway constructed with quality and the homeowner in mind.
Achieve the perfect gravel driveway with the Beauxfort Gravelrings system. For more information about the Beauxfort landscape systems, design inspiration and to request a free sample, or talk to our friendly team about your project by contacting us on 0330 055 2599 or info@beauxfort.com.
Landscape systems featured in this story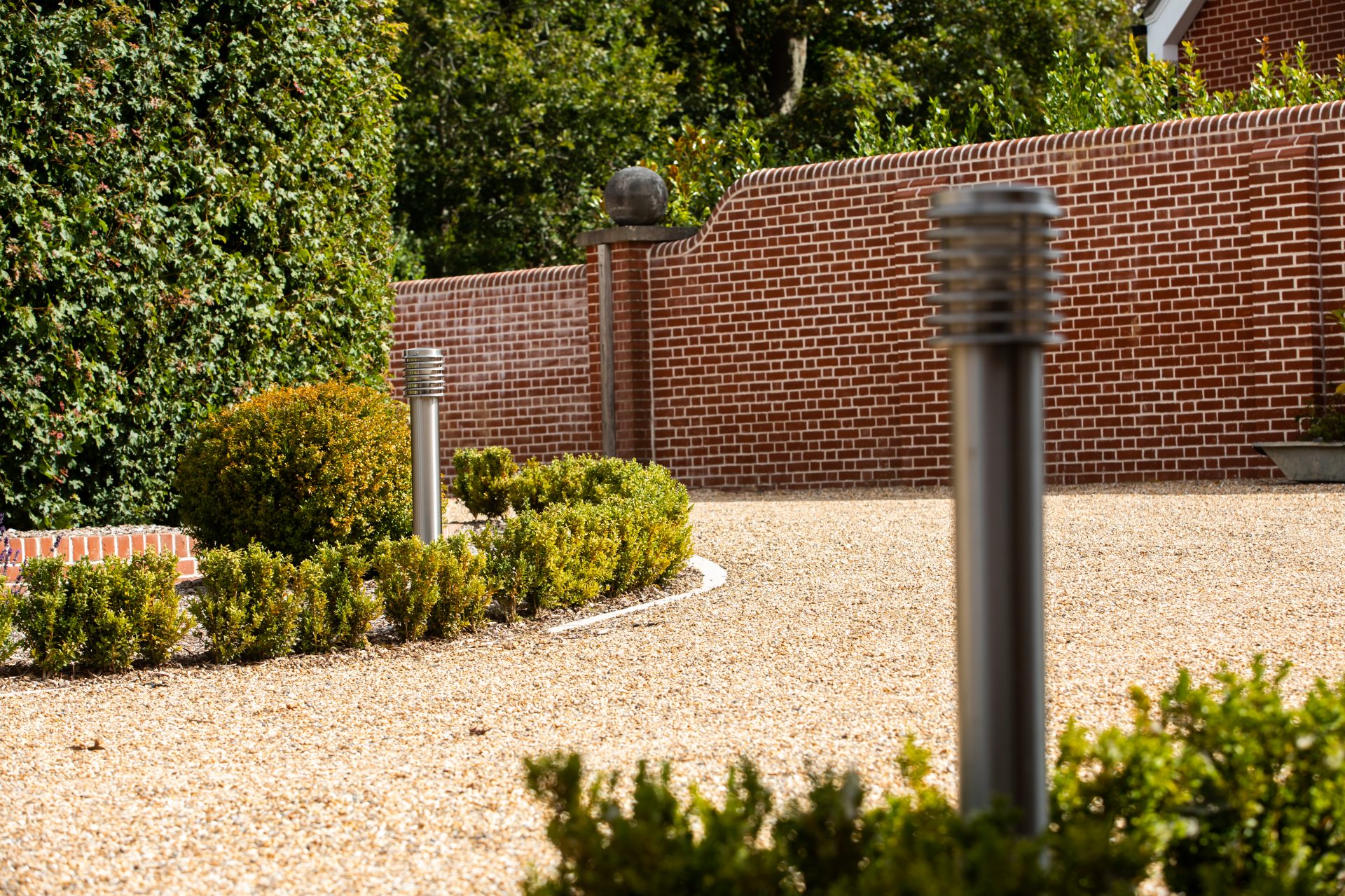 Gravelrings
Gravelrings gravel grids for strong, stable, stone migration free surfaces
View Gravelrings
Discover Beauxfort's range of unique landscape products
Gravelrings grid system for gravel driveways, Grassrings grass protection system, and Groundcell erosion control and tree root protection landscape systems.