Grass parking perfected
Beauxfort's Grassrings grass protection system enables private property owners and commercial enterprises to increase parking on grass capacity while maintaining their green spaces. These 100% recycled structural grass reinforcement grid systems stabilise and reinforce, creating perfect areas for occasional overflow parking on grass.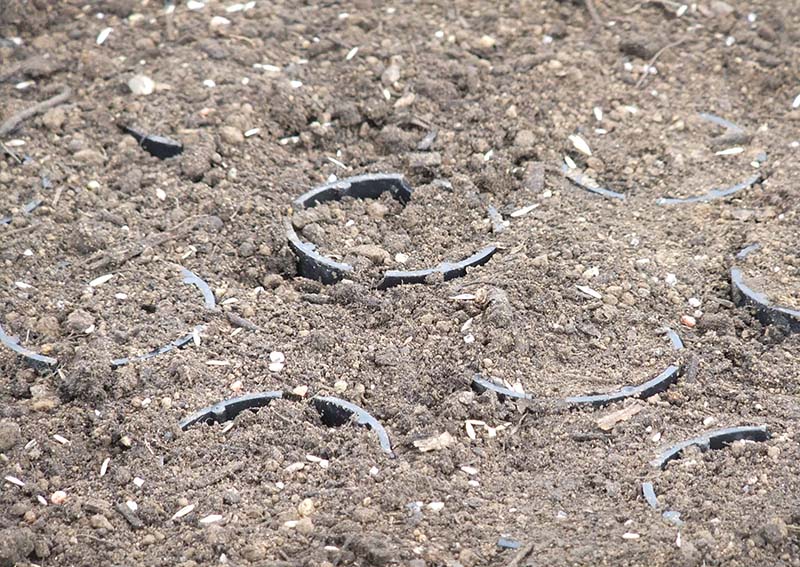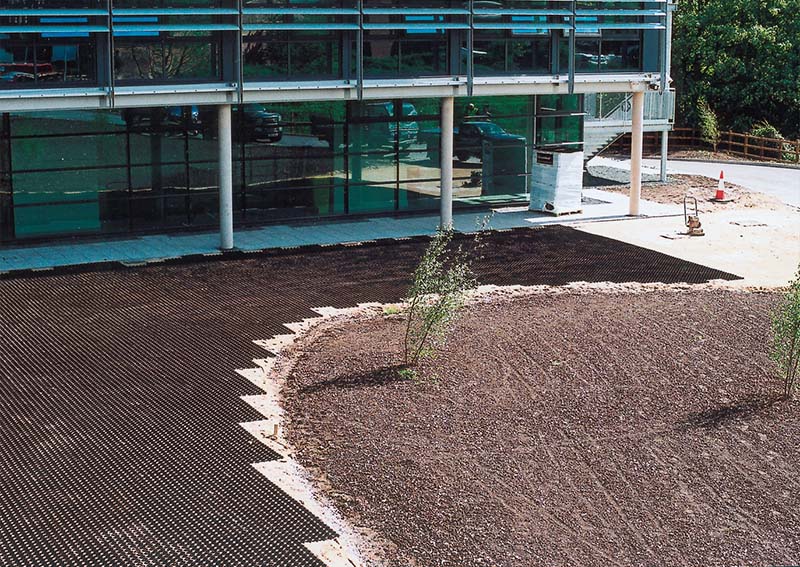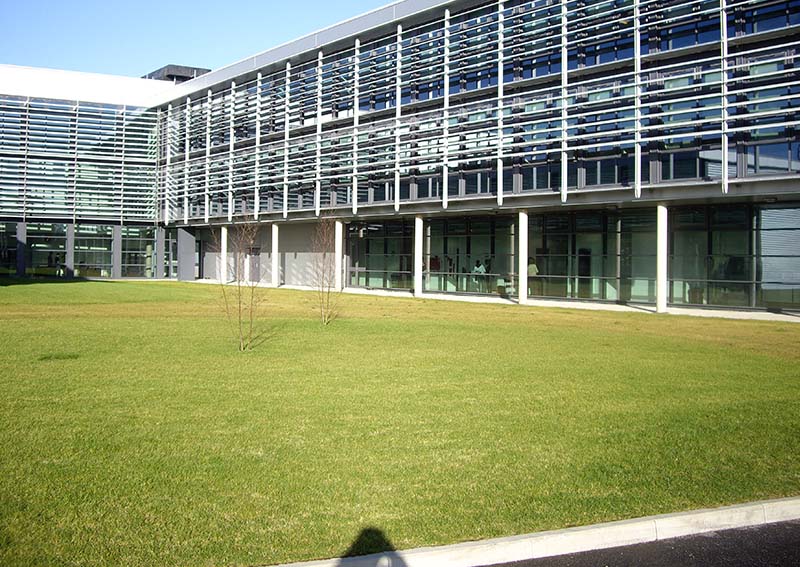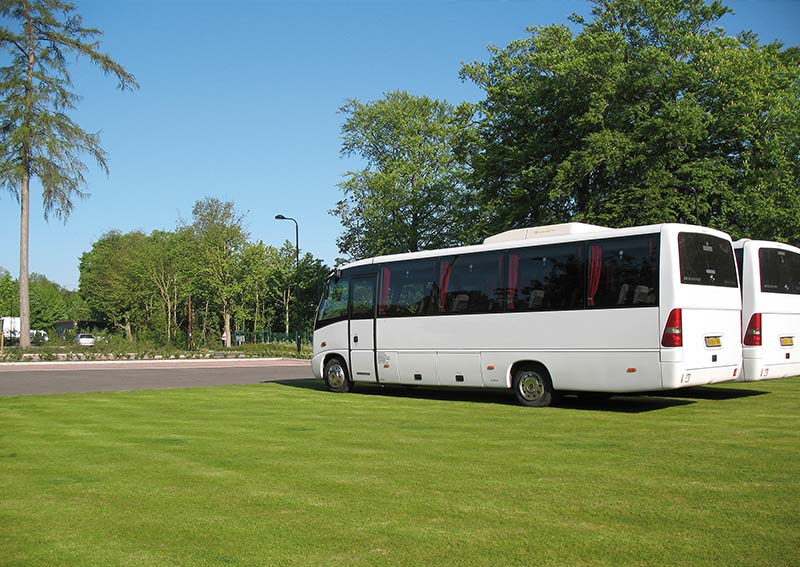 How Grassrings work
Beauxfort's Grassrings grass protection system comprises interlocking grass pavers made up of circular cells. When laid across a prepared stone sub-base, the system creates strong grass reinforcement that can sustain loads in excess of 350 tonnes per square metre and will support healthy grass growth.

The grass protection system prevents the compaction of root systems, enabling grass to grow and providing a surface that can be walked, driven and parked on. The open structure allows grass to obtain the oxygen, moisture and nutrients that it needs to maintain a healthy and consistent appearance when used for parking on grass. Grassrings tiles can also interlock with Gravelrings where reinforced grass areas are directly alongside gravel.
Discreet support with no compromise
Grassrings grass reinforcement system has been developed to enable homeowners to create occasional parking on grass space and to provide engineering access to rural installations such as wind turbines. The grass reinforcement mesh is also perfectly suited to large-scale overflow parking on grass. This multi-application product provides ground reinforcement all over the country for significant properties, stadiums, arenas and exhibitions.
Geometric resilience
Our distinctive grass protection design uses the strongest geometric shape to deliver enduring performance. Made in Britain, the grass parking mesh system is delivered in sheets of four pre-connected Grassrings grass protection mats for efficient installation, and its flexible structure follows the contours of the ground.
Looking for inspiration?
The Grassrings grass reinforcement mesh system has significant environmental benefits and provides an attractive, green, permeable surface. Why not look through our gallery?
Related Products
An insert for Grassrings panels for marking out parking bays. The marker simply pushes into the panel and has clips to hold it in place.
Other colours available to order.
Environmentally conscious
Beauxfort's Grassrings grass reinforcement system is designed with sustainability in mind. These grass protection mats lessen the requirement for hard surfaces, reduce stormwater run-off, provide erosion control and can be used in Sustainable Urban Drainage Schemes (SUDS). They also reduce reflective heat and waterway contamination.
Grassrings Grass Reinforcement System
If you can't find what you are looking for, contact us using the link below – we'd love to hear from you!