A hybrid gravel concrete driveway
"Perfect product, brilliant. Used [a competitor product] in the past but was much more impressed with Gravelrings. I will not put down another gravel driveway without Gravelrings again!"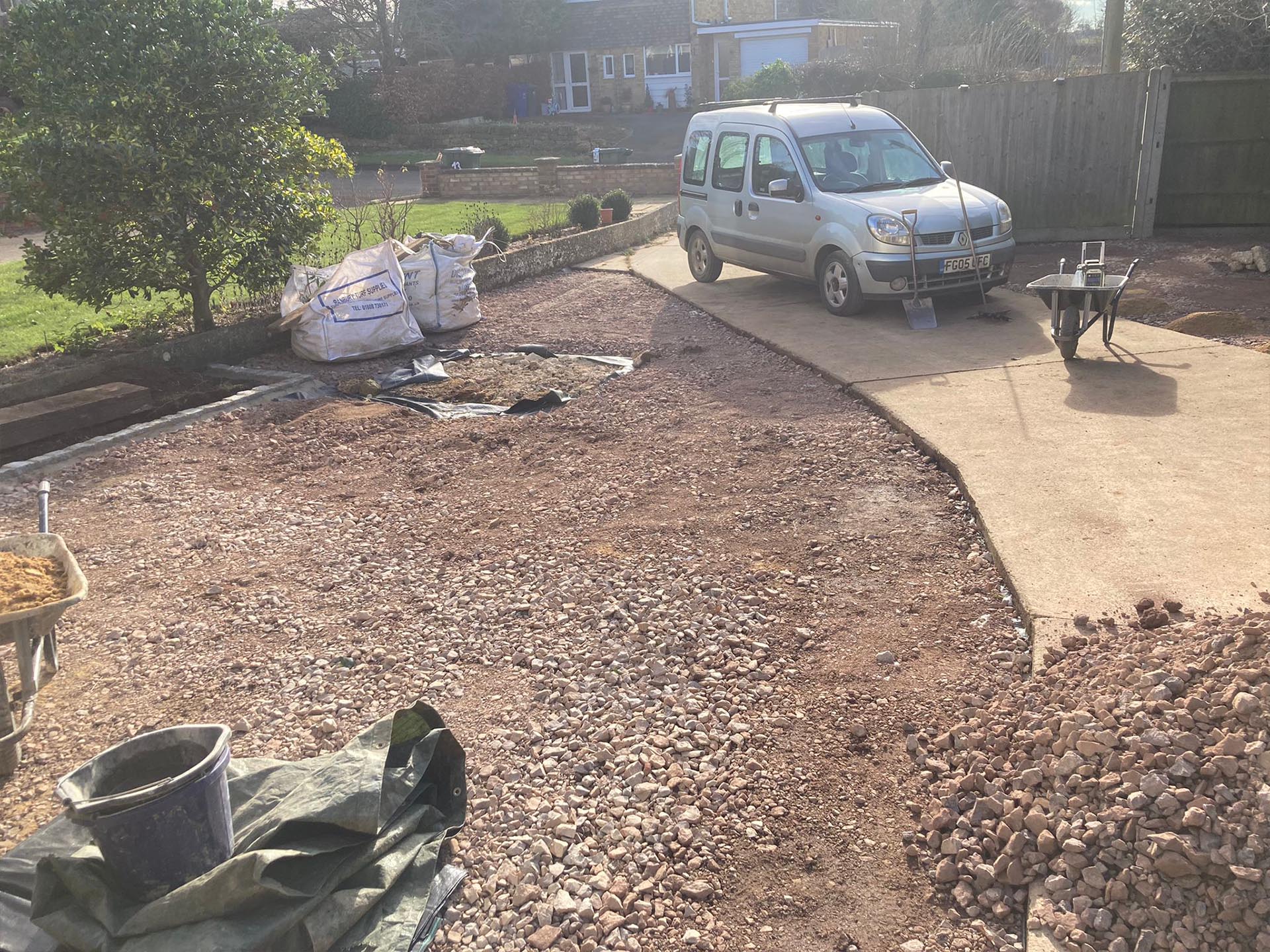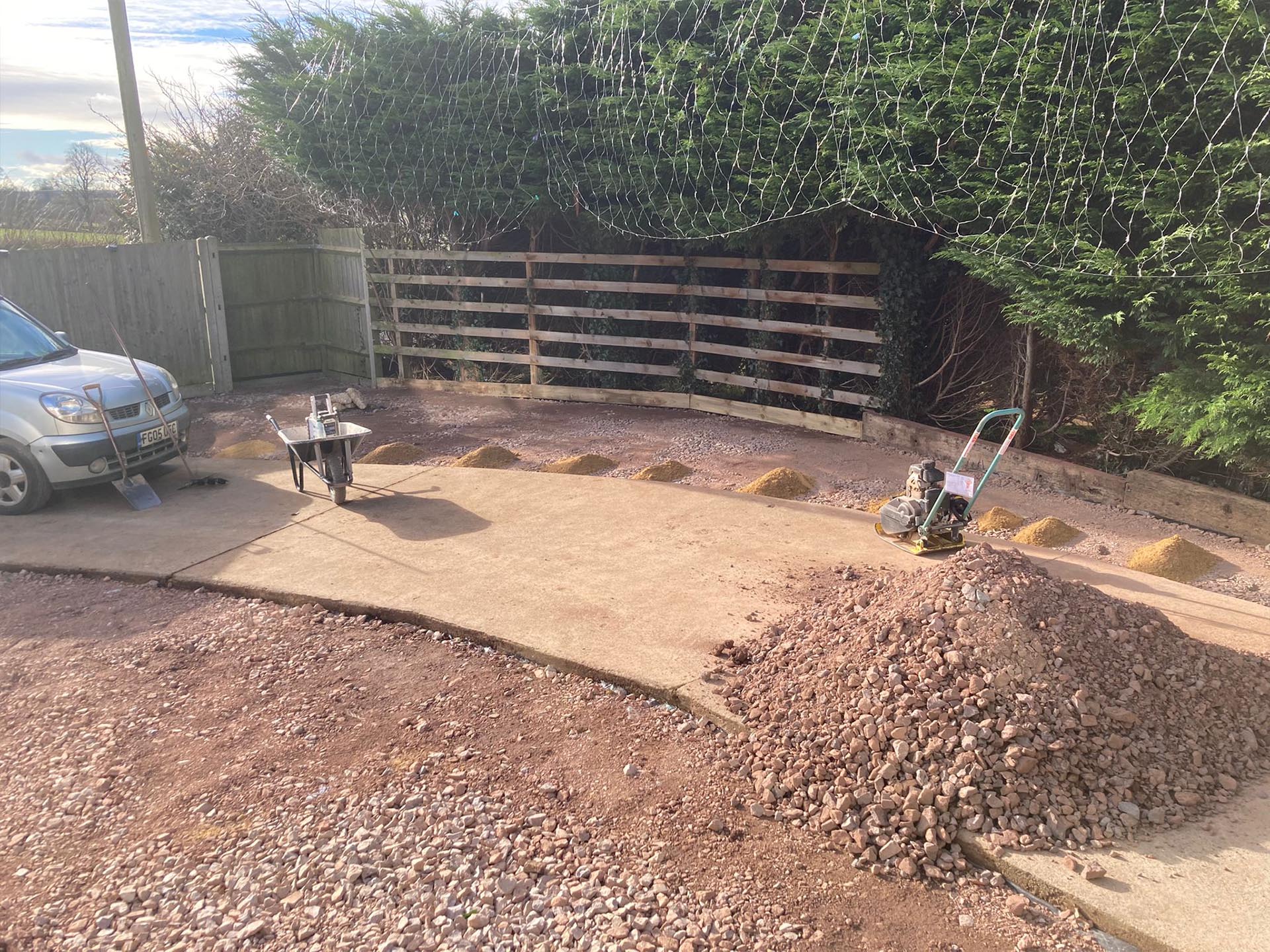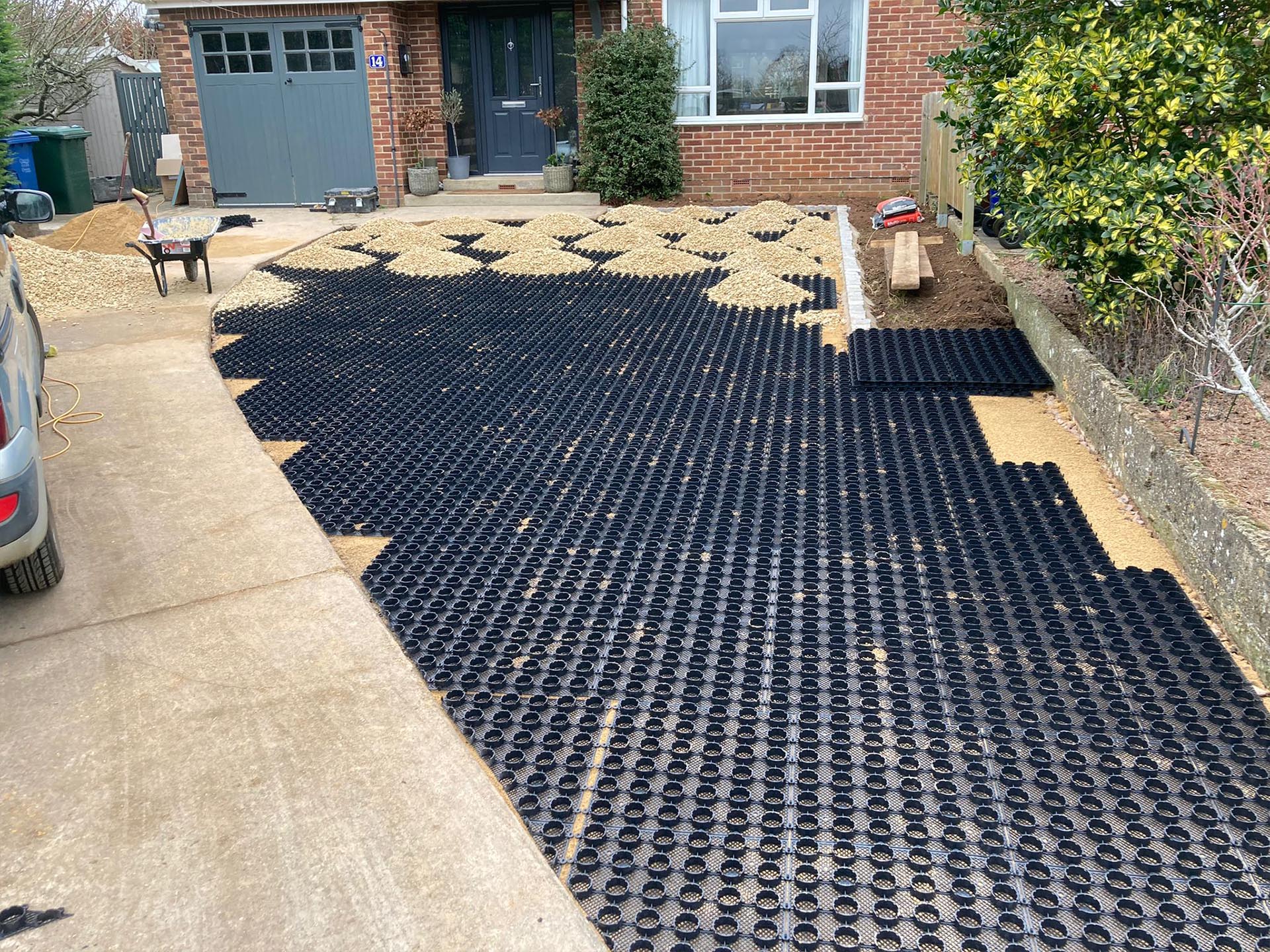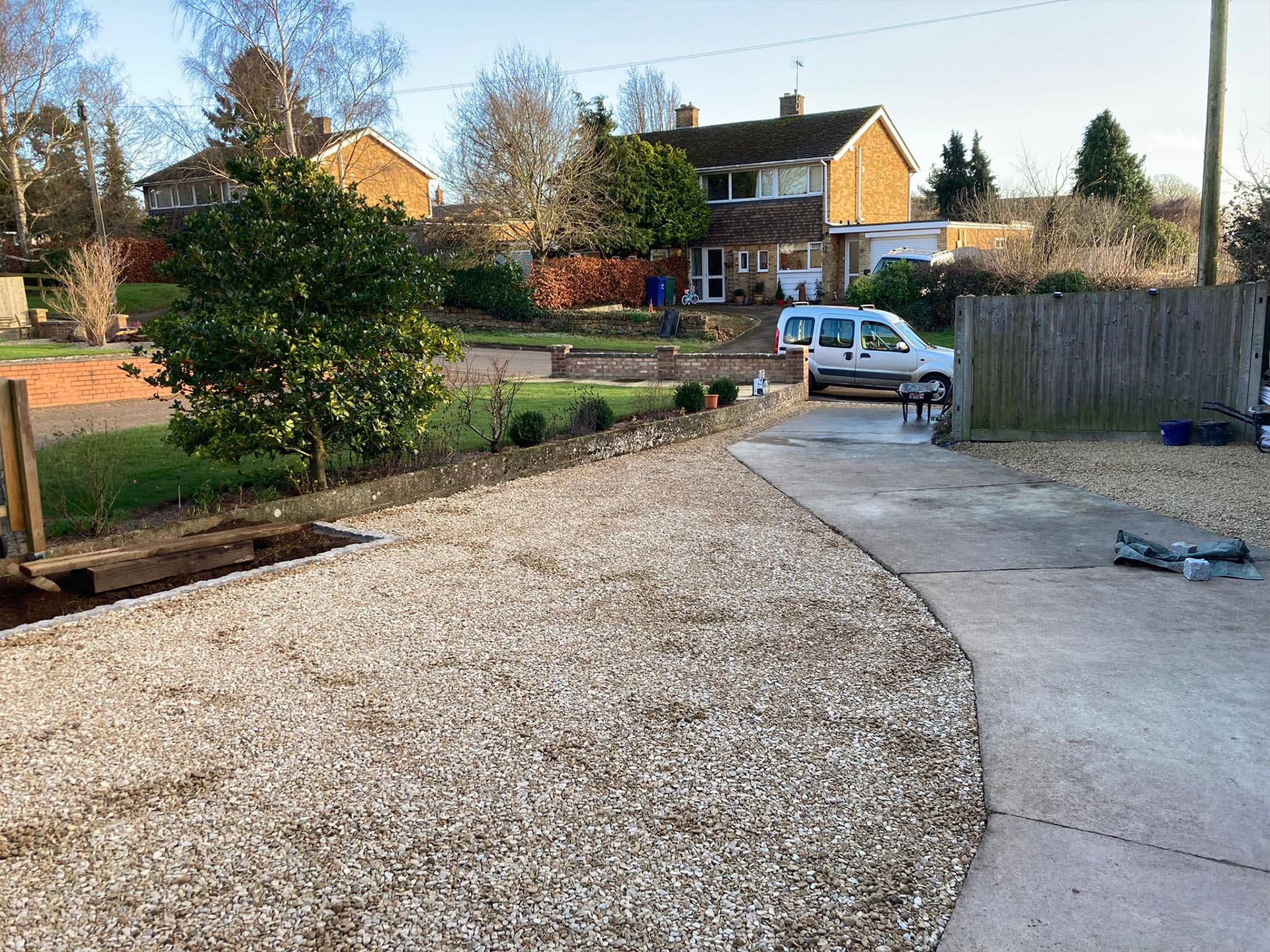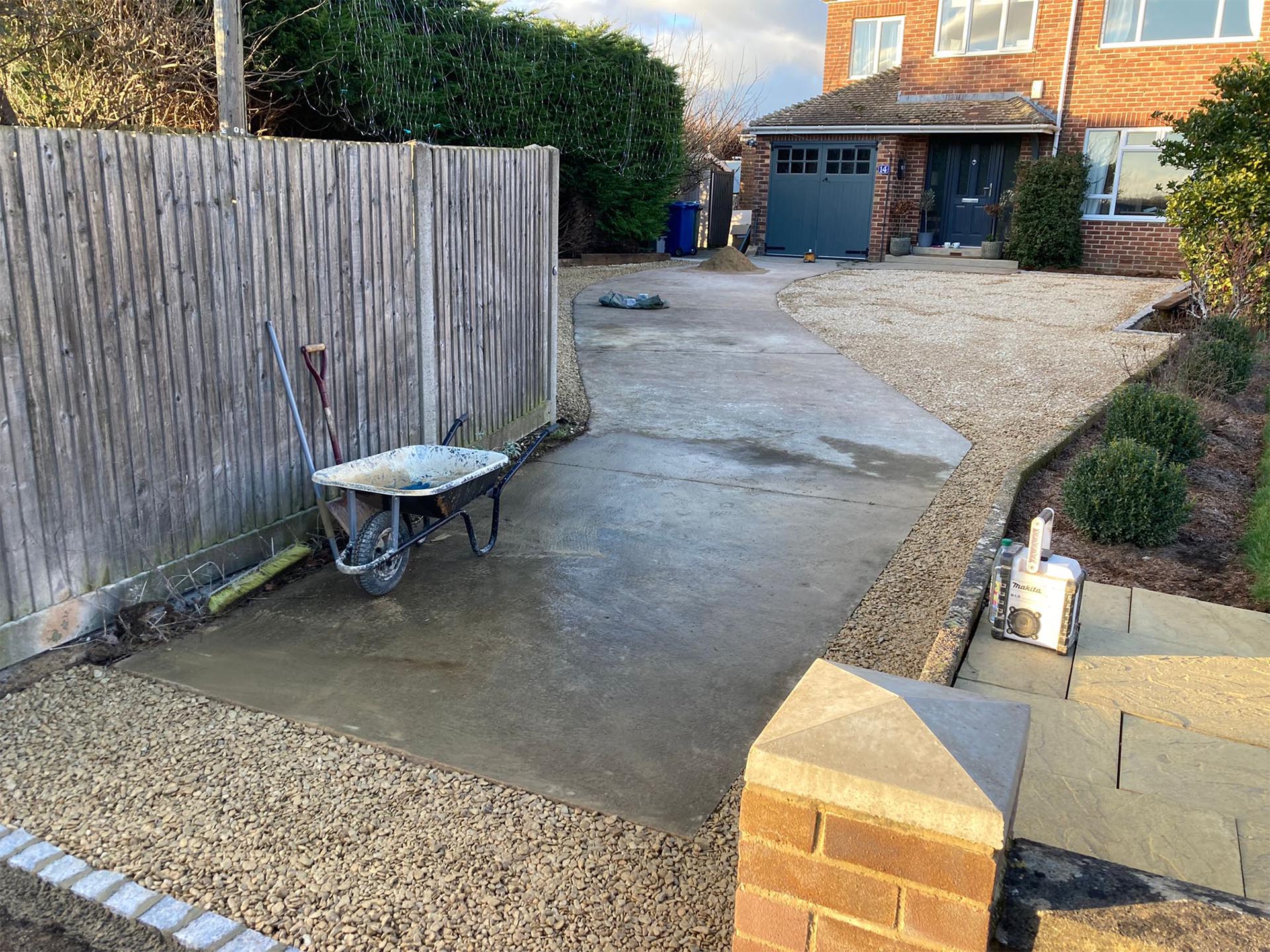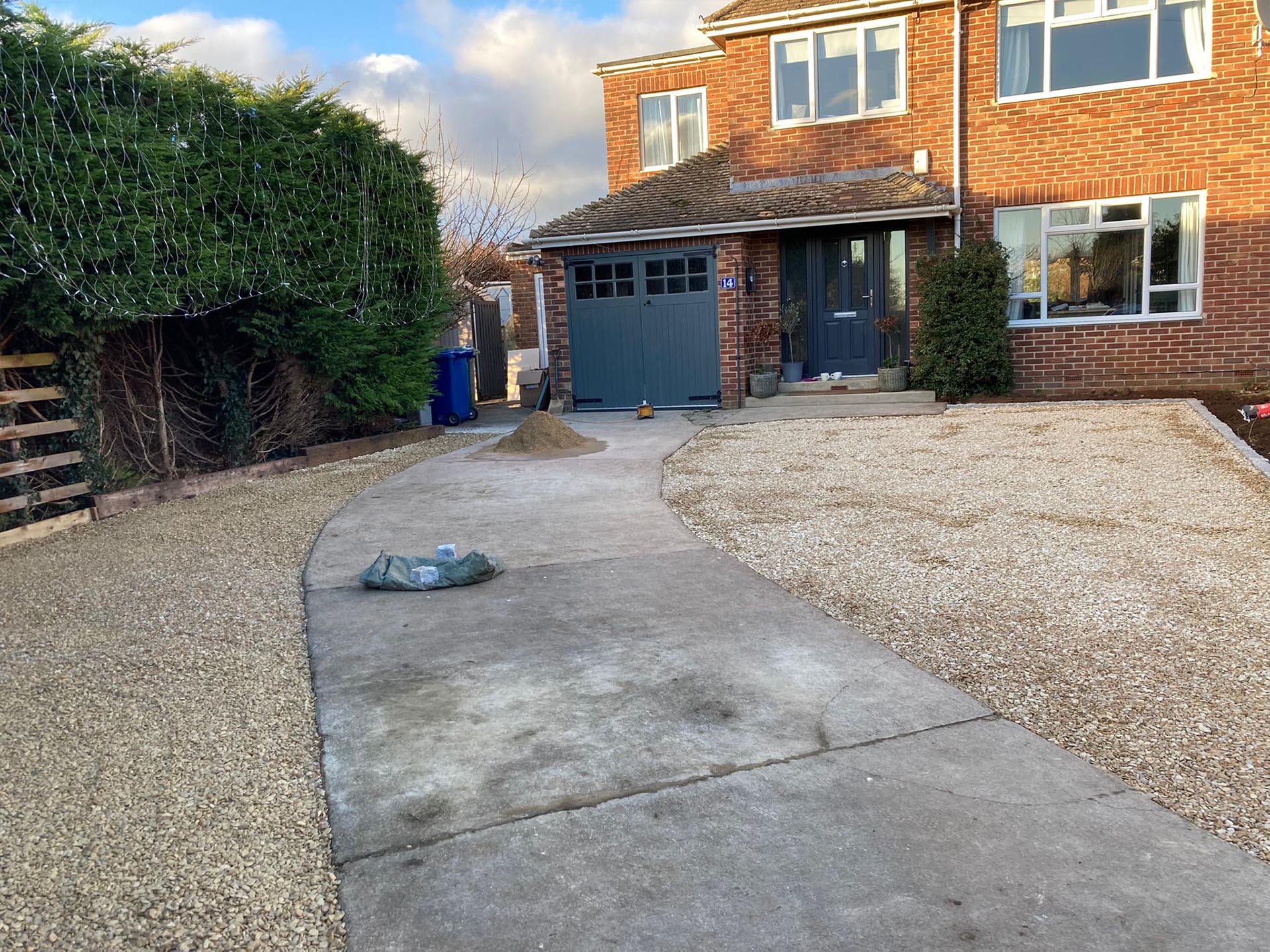 A hybrid gravel concrete driveway
Garden landscaper and owner of LM Landscapes, Lewis Mitchell, was set to transform his client's front garden from patches of tired, worn concrete and churned up grass to a practical, functional space with extra parking. Despite having a garage, the client required extra space for visiting guests' vehicles, as the property is situated next to a main road with limited parking capacity.
However, this was not the only requirement; his client also wanted to avoid going through a lengthy, potentially eight-week, planning permission process to relay the old concrete. Additionally, with some of the concrete still in great condition, the client did not wish to go through the hassle and expense of digging up this section of the surface. As a result, Lewis advised his client that a hybrid gravel concrete driveway would be the perfect solution.
Creating additional parking with a driveway grid system
Gravel was the surface finishing of choice as the natural appearance of the stone complements harsher exteriors and blends seamlessly with concrete schemes. Having decided that a gravel concrete driveway was the most suitable course of action, Lewis knew he had to lay a driveway grid system beneath.
Having had experience with Gravelrings gravel driveway grid system before, he knew the grids would create a beautiful but practical surface for his client. Lewis also understood that Gravelrings driveway grid can be cut on site to follow the contours of the concrete and that, with its 25mm deep cells, Gravelrings driveway grid system requires minimal excavation and less gravel to fill and cover the panels, reducing both costs and installation time. Lewis was also able to install the driveway grids efficiently as the tiles come prepared in 1m² sheets.
With the primary purpose of the project being to create extra parking space, the stability of the surface was key. Lewis knew this stability could be achieved by laying the Gravelrings driveway grid system. The system's circular cell structure holds gravel in place, locking it into the system, preventing the stone from becoming loose and dispersing. Additionally, the mesh-backed base is moulded onto the cells preventing the gravel from working its way beneath the panels and causing them to lift, become exposed and create an uneven surface.
A magnificent gravel concrete driveway
The finished result is a beautiful and practical hybrid gravel concrete driveway leading to the home. Lewis' client can now enjoy an aesthetically pleasing gravel driveway that doubles as extended parking so his guests don't have the hassle of searching for a parking space every time they visit.
Achieve the perfect gravel driveway with the Beauxfort Gravelrings system. Check out our website www.beauxfort.com for more information about the Beauxfort landscape systems, design inspiration and to request a free sample, or talk to our friendly team about your project by contacting us on 0330 055 2599 or info@beauxfort.com.
Landscape systems featured in this story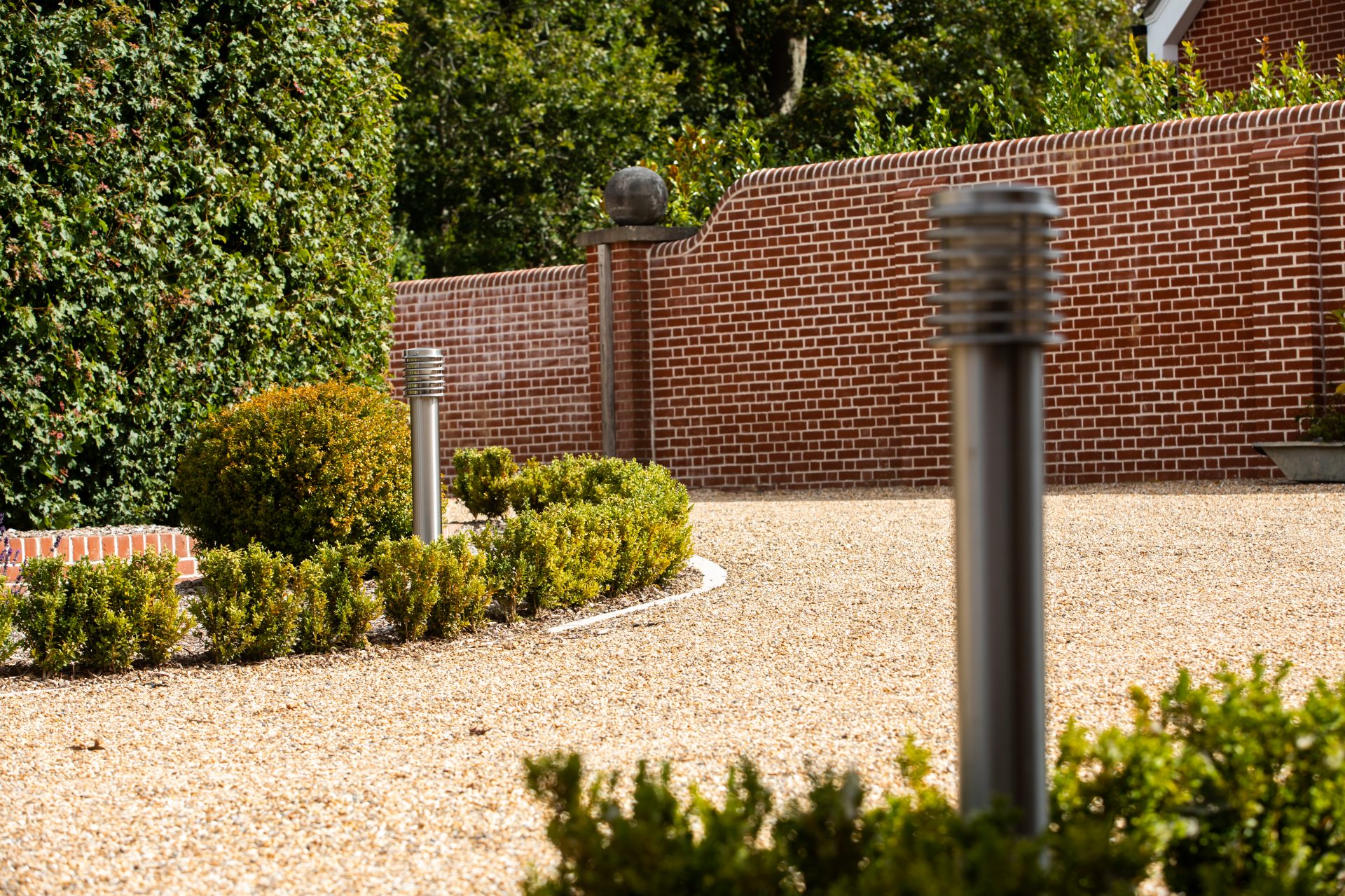 Gravelrings
Gravelrings gravel grids for strong, stable, stone migration free surfaces
View Gravelrings
Discover Beauxfort's range of unique landscape products
Gravelrings grid system for gravel driveways, Grassrings grass protection system, and Groundcell erosion control and tree root protection landscape systems.