A gravel driveway, the right way
"We are very pleased that we opted for Gravelrings when relaying our gravel drive. They added very little to the installation time and were well worth the additional cost as the difference to previously is so stark. No more ruts and grooves! The driveway looks tidy and is much quieter to travel across, plus we get hardly any stones coming into the house now."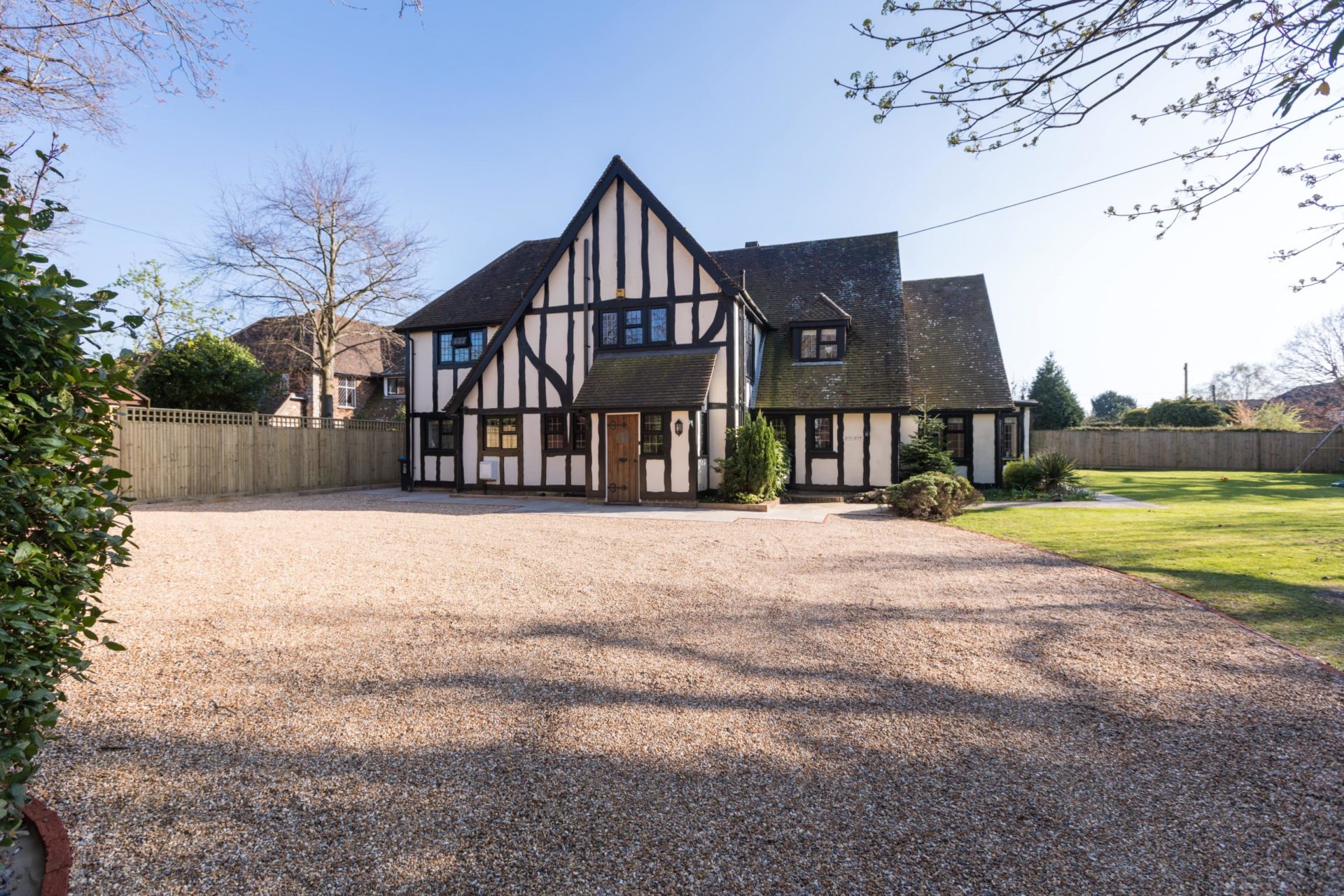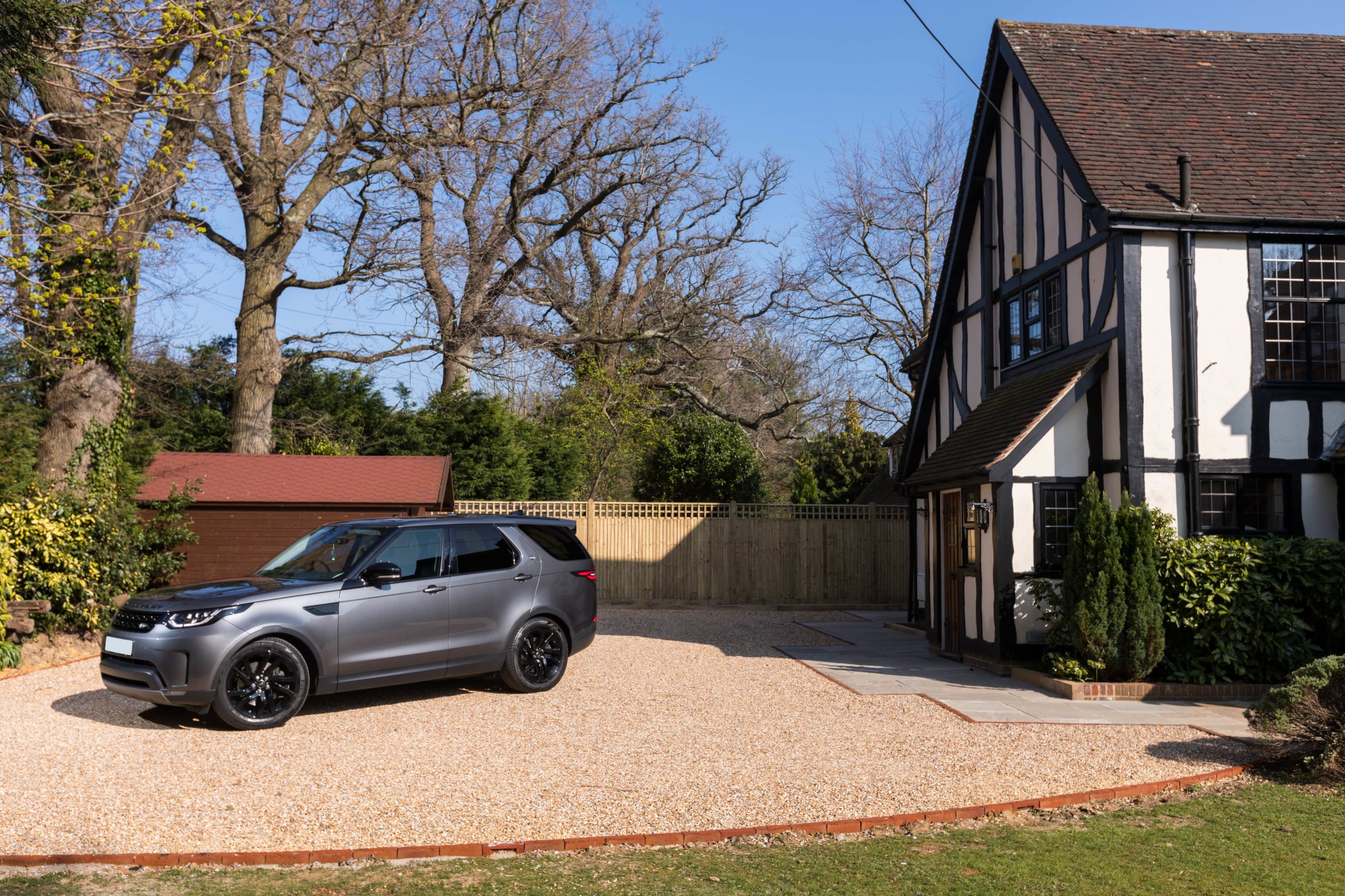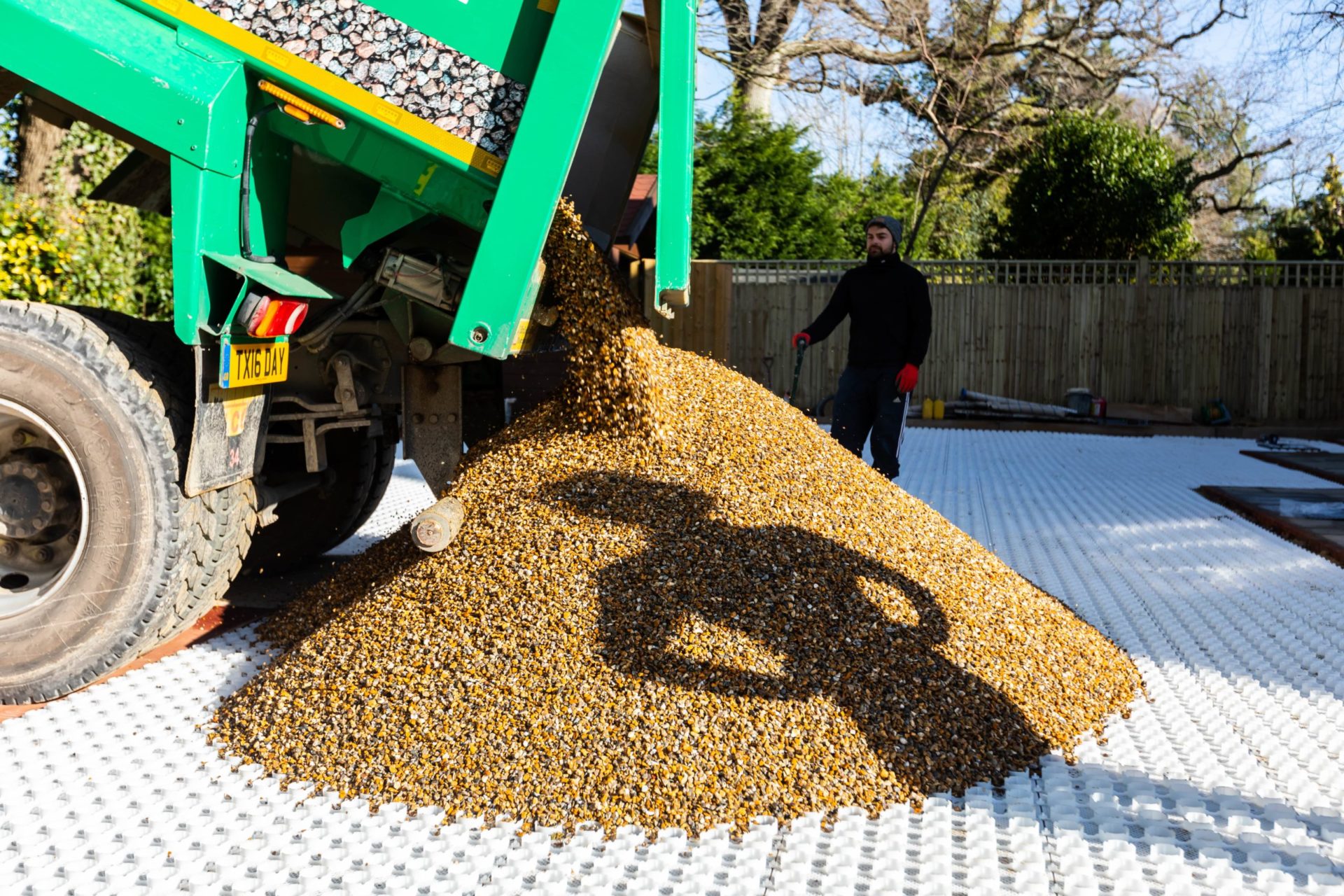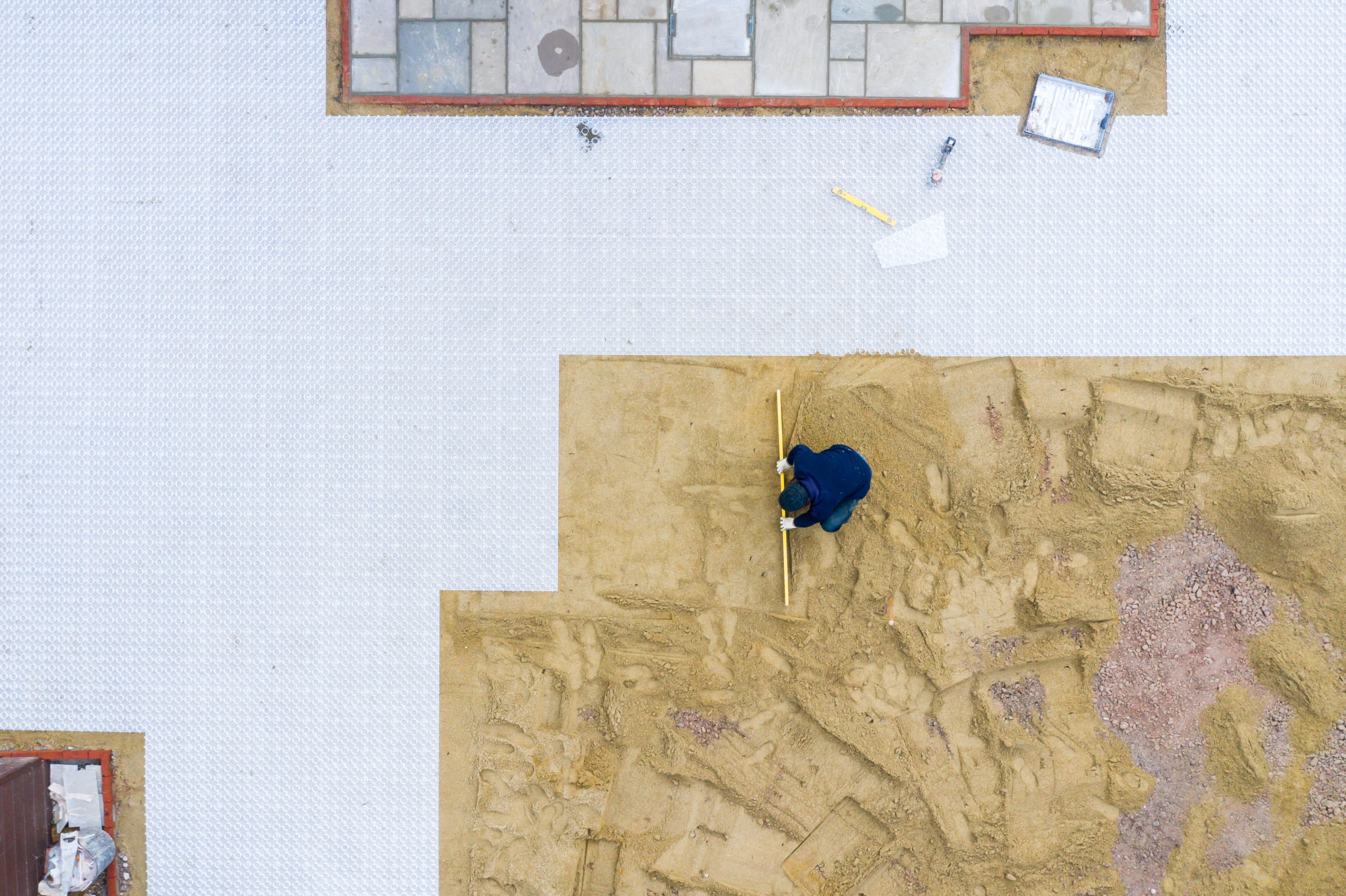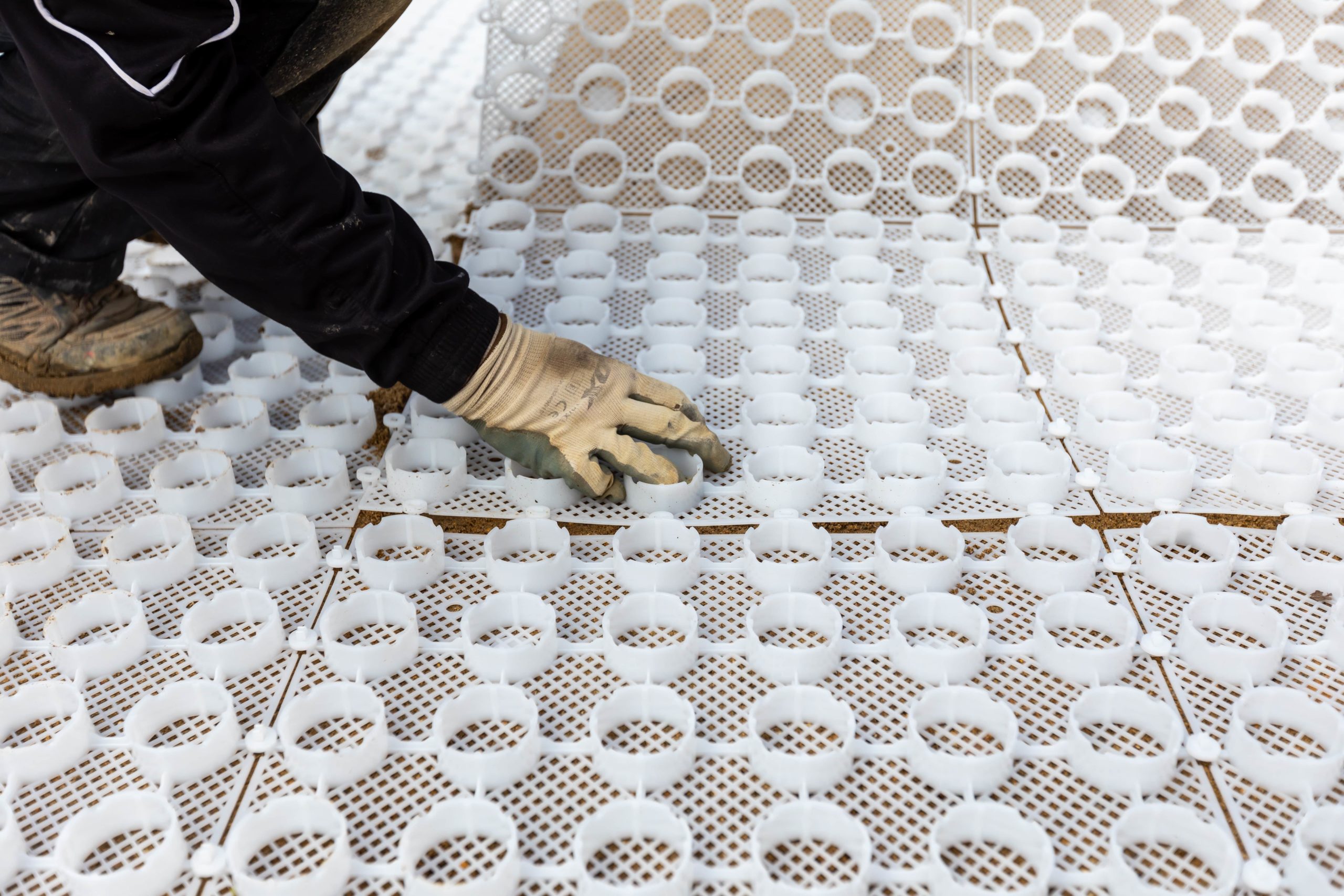 Solving the problems of gravel rutting and spreading
When improvements to his home's garden and exterior left Paul McMullan feeling dissatisfied he knew what was wrong - the old gravel driveway. Thinning and unkempt, the driveway was spoiling the finished look of his property. While still favouring a gravel driveway, he needed a solution that would solve the common problems of gravel rutting and spreading. The solution was Gravelrings.
A better, longer lasting gravel finish
After adding a stylish paved patio and outdoor eating area to his home in Burgess Hill, West Sussex, Paul McMullan felt the outside of his property still looked untidy and this was in no small part down to the old, now unkempt and thinning, gravel driveway, which hadn't been laid with a proper base.
The gravel would regularly spread on to the neighbouring grass and mud was coming up through the stones, to then be trampled indoors on visitors' shoes. Then there were the wheel ruts that would be left in the gravel whenever vehicles drove over it.
Paul decided that a new driveway was in order but he wanted to keep a gravel surface, which complemented the look and feel of his mock-Tudor-style house. But this time he wanted to be sure of a better, longer lasting gravel finish to the drive, which would also complement the new outdoor additions to his home. He wanted to achieve a gravel driveway that required less maintenance, especially the need to regularly top up the gravel, and to minimise loose stones and mud being trodden into the carpets in the house.
Choosing Gravelrings
Paul's landscaping contractor gave him two quotes for the driveway - one using the Gravelrings grid system and one without. He then called Beauxfort to find out more about how the Gravelrings gravel retention system works and was reassured that it would ensure the problems he had had in the past would not happen again.
Gravelrings certainly did not disappoint. Paul's contractor, Barry Ransom, of Barry A Ransom Ltd based in Hailsham, East Sussex, was impressed by the excellent result that Gravelrings created.
He said: "Having used the Gravelrings for the first time on Paul's drive we were extremely impressed by the product. They were of good quality and also fitted together well, thus saving valuable labour costs. Both the client and myself were very happy with the finished driveway."
Landscape systems featured in this story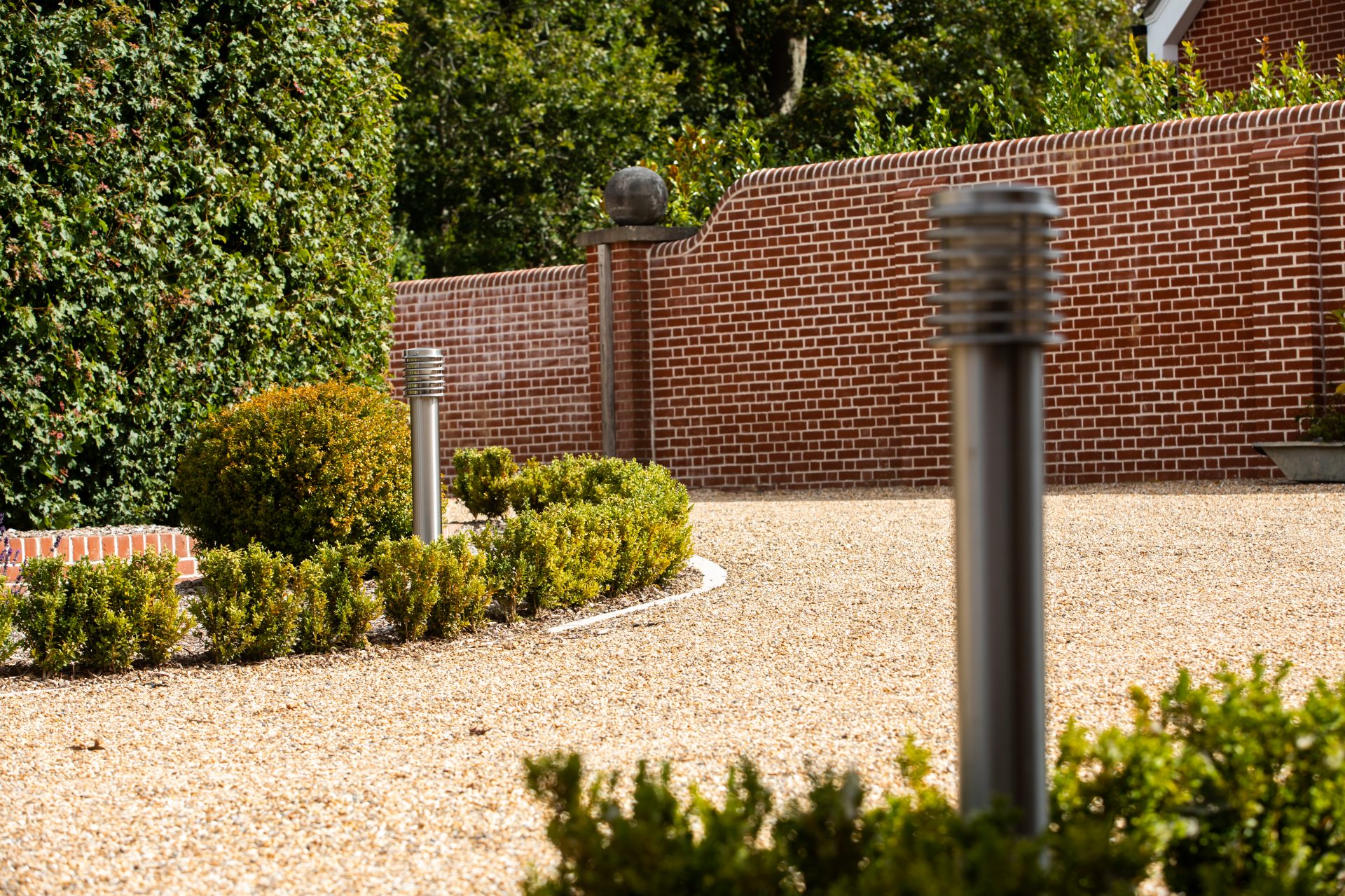 Gravelrings
Gravelrings gravel grids for strong, stable, stone migration free surfaces
View Gravelrings
Discover Beauxfort's range of unique landscape products
Gravelrings grid system for gravel driveways, Grassrings grass protection system, and Groundcell erosion control and tree root protection landscape systems.